Aaron Starkman was almost 'one of those awful people you read about' whose dog died as he waited for his owner in an overheated parked car.  Any time Starkman sees a dog in a parked car it reminds him that he nearly lost his own dog that way.  But he and his ad agency have created something that could save dogs from heat exhaustion, whether in a parked car or at home during a power outage.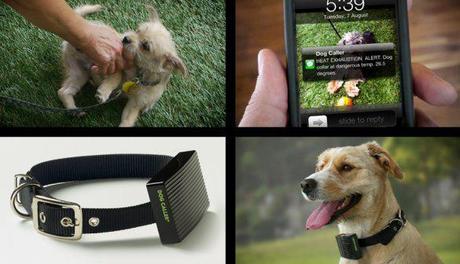 The Dog Caller alerts owners when dogs get too hot: composite image via fastcocreate.com


It's The Dog Caller, a thermostat  that is worn on a dog's collar.  The device operates like a cellphone, only it doesn't have a keypad or screen. But it does have a SIM card, a few LEDs and a coded chip, all it needs to alert the dog's owner that heat exhaustion may be imminent. The Dog Caller monitors the temperature and when it hits 26° C (79° F), it sends a text alert to the dog's owner right away.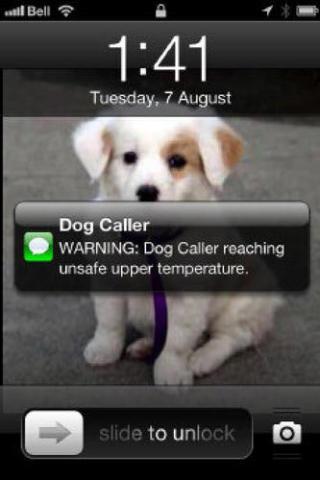 Text alert sent by The Dog Caller to dog owner: image via thestar.com

Starkman and his ad agency, Rethink, plan to crowd fund The Dog Caller, so hopefully, it will be available before summer 2013.  But Starkman wanted to get something out this summer to remind the public about the dangers of leaving dogs in parked cars, so he approached the Toronto Humane Society (THS), and together they produced this public service announcement...

""


Sincere in its concern for dog safety, Rethink also partnered with THS to create #DogFriendly, a campaign to encourage dog owners to map dog-friendly shops and offices in Toronto that provide shelter, water, tie-up spots, and other doggy comforts while you are busy doing your errands nearby.

Great job!

sources:  NBC News, The Star