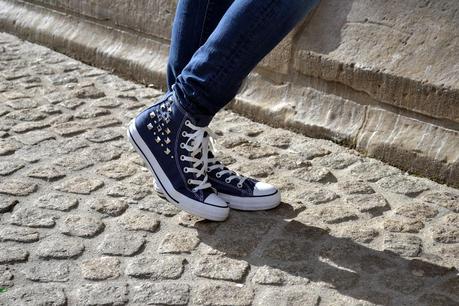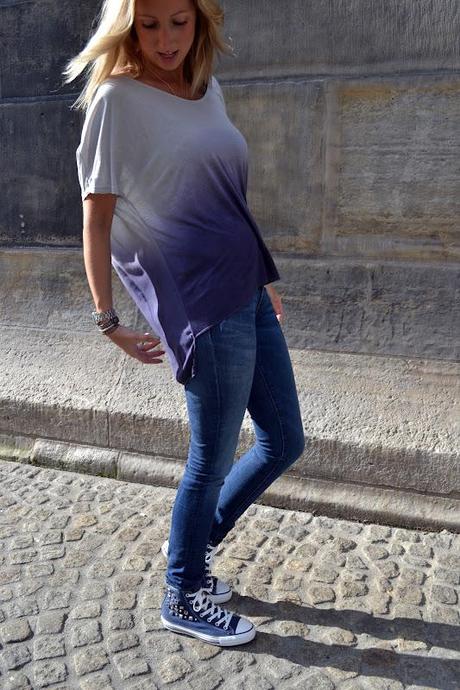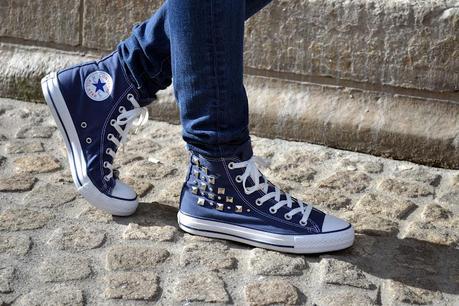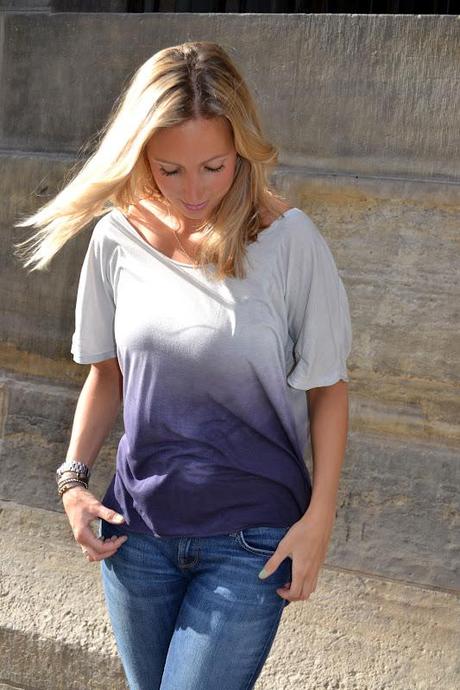 I bought these regular
Converse All Stars
last week and decided to
customize them a little
with (one of my fav's ) studs.After buying the studs, I started with an
easy pattern
to see what it would look like. Immediately I knew this was going to be
epic
! I love the look, how about you?
For my readers out there who really wants to 
DIY
:- I used the silver studs, bought at 'Ruan' (a special craft store in Almere)  the
square studs
 are € 1,95 per 10 and the
little round ones
are € 0,95 per 25- Not living near Almere? You can  possibly find them at Marktplaats/Ebay as well. I did found them online, but they needed to be ordered so this saved a lot of time/money.- For this pattern I used
12 big square
studs and
10 little round ones
per shoe- These studs have
special clips
 so you can easily click them on your shoes trough the canvas fabric , without really destroying your shoe or using any sticky glue!
Good luck, and I would love to see the results
!
WHAT WAS I WEARING?SHOES - CONVERSE ALL STARS/ JEANS: HILFIGER DENIM / TYE DYE TOP - ZARA / SILVER WATCH - MICHAEL KORS / LEATHER BRACELET - KIPLING