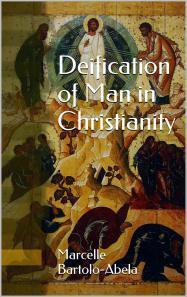 Deification is the transformation of man into god through the grace of God. Predominant in the theology of Eastern Christianity, but marginalized and obscured in contemporary interpretations of the theology of Western Christianity, Bartolo-Abela explores how it is deification, not just salvation, that was and remains the intent of God for mankind, with deification occurring not solely in patria, but in via and in patria. This is an understanding of deification which has been largely lost and needs to be recovered in the Western Church.
Examining the works of the Church Fathers on both sides of the East-West divide in Christianity, Bartolo-Abela shows that rather than being restricted to the East, deification featured consistently in many theological works popular in the West, with the most prominent being those of Aquinas, Augustine, Hilary of Poitiers, Irenaeus and Jerome. Bartolo-Abela argues that it was deification, not just salvation as commonly understood, that was also inherently referred to by Paul VI in the universal call to holiness found in Lumen Gentium, the Dogmatic Constitution on the Church.
Deification is the process of man becoming god and attaining theoria, seeing God, after purification of the heart and illumination of the heart of the soul have ensued through baptism in the Holy Spirit, as understood throughout tradition. Deification from this life, not solely the next, is the desire of God for mankind in accord with the words of Christ and Peter, "I said you are gods" (Jn 10:34) and "partakers of the divine nature" (2 P 1:4).
Deification of Man in Christianity is available in paperback and ebook editions from Amazon and other major booksellers.