Our new collection is out and it's very winter appropriate. Black and gold join together to form a vintage inspired elegance that is reminiscent of the roaring 20s. Here are three of my favs: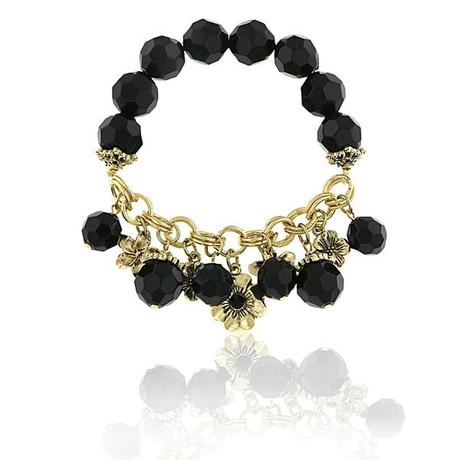 Evening Lily 1920s Charm Bracelet
The charm bracelet above is full of fun bauble charms and best of all, it's easy to slip on because it has a stretch base along the beaded portion.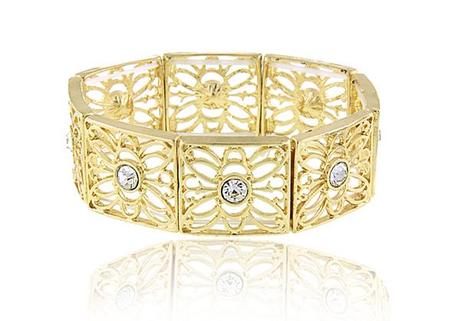 Evening Lily Butterfly Filigree Bracelet
This adorable bracelet (photo doesn't do it justice) is Art Deco inspired with square pendants interlocking together by a stretch base. A motif of stamped butterflies overlap each other creating an artful design with a sparkling crystal at each center.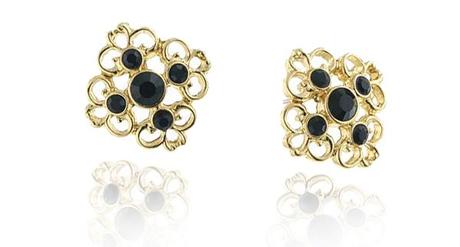 Evening Lily Square Tip Earrings
With scalloped edges, this charming pair of square tip button earrings are wearable with any winter ensemble–especially with your LBD for that subtle glamor!