Cynthia will be teaching my July 4th collage design at Fancy Stitches on May 21st, and sign ups are being taken now!  You may also sign up to get the canvas, kit and stitch guide if you are not local.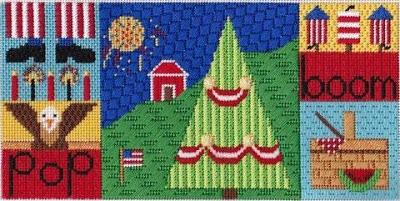 Cynthia has taught one of my holiday collages every year, last year's was the Easter one and there are still a couple of kits available for that one too!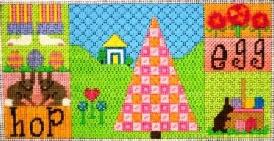 Hope to see you there!