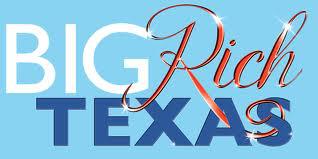 Style Media announced yesterday the renewal of its hit series, "
Big Rich Texas
," for a third season. This Fall, they will also expand the franchise to include new series "
Big Rich Georgia
." Well, I do declare!
"Big Rich Texas" will pick up where the drama left off with several new mother/daughter teams to stir the pot and attempt to take over as the new queens of Dallas society.
The filming on Season 3 of
Big Rich Texas
actually started filming a month or so ago.  All I have to say, is GET READY people because there are BIG changes in store for this upcoming season. Now, keep in mind that what I am about to tell you, I am not getting from any official press release. What I reveal below is all gossip and hearsay.  Which is usually a lot more accurate than the official press releases, come to think about it.
So, what bombshells do I have to drop on you?!  
BOMBSHELL #1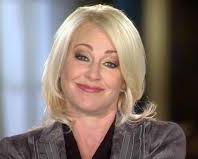 Pamela Martin-Duarte
Pamela Martin Duarte
is not returning to the show. Pamela was the only original member left from the
Dallas Divas and Daughters
days from whence this show sprang.
Now, I have heard two different reasons for why she's not returning: a) because the other women on the show banded together and refused to film with her and b) because of the lawsuit she is in with Bonnie, she couldn't film for legal reasons. But, Bonnie's still filming, so that one doesn't hold as much weight with me as the first reason.
Backing up this rumor is this tweet I spotted on July 13 between Pam's daughter, Hannah, and a pal: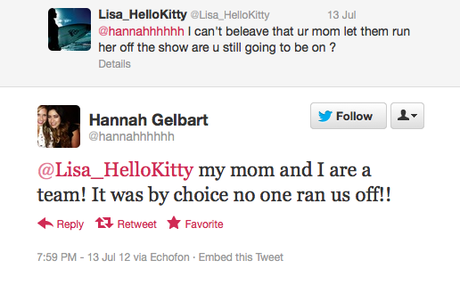 So, there you have it.  
BOMBSHELL #2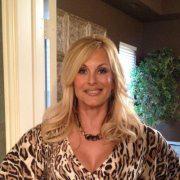 Cynthia/Cindy
There will be two new ladies joining the show this season. Their names are
Wendy
and
Cynthia
(her Facebook page says Cindy)
. The hilarious thing, is that I had two different people ask me if I was the "Cynthia" joining the cast. Ha!  No word on their marital status, although I hear one of them has a Sugar Daddy.
Allegedly
.
Cynthia/Cindy
hails from Frisco and has a 15 year old daughter. 
She could also be Pamela's younger sister. Don't you think they look alike?
Wendy
lives in Prosper and I heard she's a motivational speaker and real estate attorney. Her daughter Nikki is 23 years old. So, Grace and Maddie get a new friend and Whitney gets a new friend. Everyone's a winner!
BOMBSHELL  Bit of Info #3
In less shocking news, the show has a new Director this season and I am being told that she wants to change the direction of the show and make it more "real". In case you didn't realize, Style Network calls this show a "docu-drama" not a reality show. Meaning this is a soft-scripted show. They give the cast outlines of how they want a scene to go, but let them improvise their own dialog. It will be interesting to see how this new direction plays out.
I gleaned all of this despite the fact that the Network and show's producers have ordered the cast to not speak to me. Silly rabbit, don't you know that you can put a gag order on your stars, but not their friends and family!? And quite frankly, I think I should be shown a little appreciation for being a fan since day one.  If it weren't for people like me continuing to promote your show, it might not be coming back season after season. 
Just sayin.
Set your DVR's because "Big Rich Texas" will return on Sunday, October 7 at 8pm ET/PT on Style!