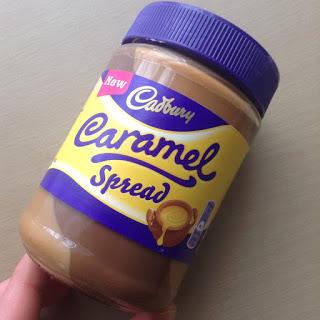 I've been on the lookout for this new Cadbury Caramel Spread for the grand sum of a few days now, ever since my Snacks Warrior pal blogged about it. It seems that new products are a bit slow at making their way up North (probably due to horse and carriages or something like that) but my local Tesco is now stocking this and the Cadbury Crunchie Spread - hurrah! Since these were £2.25 a jar I declined the Crunchie for a date with Caramel...because who doesn't love a bit of caramel?!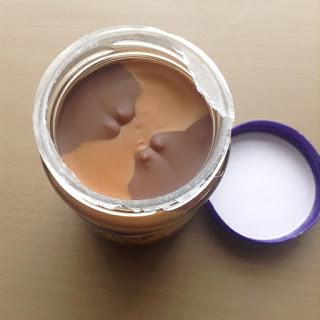 Described simply as "Chocolate and caramel spread", twisting the lid off I was met with a gorgeous, strong caramel aroma. It smelled divine!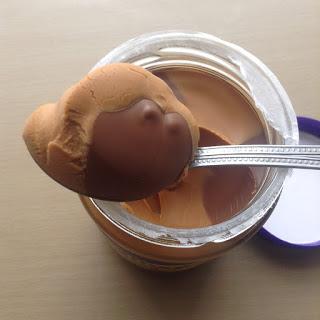 The spread is basically swirled in two layers, one is caramel and one is chocolate, although I'm sure the chocolate part was also caramel flavoured.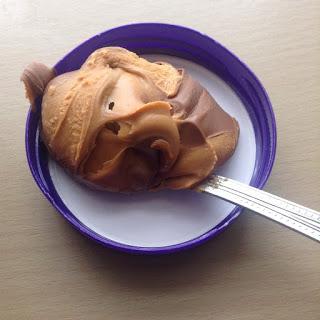 I scooped some out with a spoon and promptly took a mouthful, no messing about for me! It tasted every bit as buttery gorgeous as I'd imagined...it had a strong butterscotch/toffee like flavour, and was of course very rich and sickly sweet...diabetes in a mouthful basically! It became a bit too much after a few spoonfuls though, it's definitely a sugar overload. I imagine it'd be great on waffles, toast, crumpets and what have you...
Overall, a fantastic new spread from Cadbury that finally does the Cadbury Caramel brand some justice. I do think a touch of "real" caramel swirled in would make it even more scrummy, but as mainstream caramel spreads go this is probably one of the best you'll get. A definite win from me!


8 out of 10. 


Cadbury Caramel spread is gluten-free and suitable for vegetarians, and contains 87 calories per 15g.