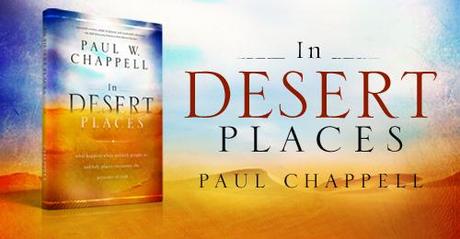 We are thrilled to announce the availability of Dr. Paul Chappell's newest book—In Desert Places! This beautiful hardback book takes the reader on a wonderful journey of discovering what God can do in the "desert places" of our lives. The captivating narrative is woven together with the experiences of Bible characters in desert moments, as well as the true stories of amazing life-change that have unfolded in the California desert at Lancaster Baptist.
This book will greatly encourage your heart and minister to your spirit! It is filled with biblical principles and inspiring stories that will challenge your faith and remind you that some of God's greatest work in our lives happens when we least expect it!
The book is available today as a hardback, and will soon be available through Amazon for the Kindle device or software. Don't miss this amazing read! Click here to order your copy today!