I got this ARC from Blue Moon Publishers via NetGalley. Blue Moon Publishers have auto-approved me so I can get a copy of every book they put on the site.
The book isn't due to be published until September so I won't reading it for about a month.
I decided I had to read it when I saw the blurb:
Young up-and-coming author Liz McKinnen has no idea that her life is about to change forever when she comes home from her first book tour. When she's kidnapped and told by her captors that she has to kill her fantasy book's antagonist, she thinks that she's fallen into the hands of crazy, dangerous fans... until her antagonist sends a real, fire-breathing dragon after her. Liz is quickly initiated into the Immortal Writers, a group of authors from throughout time whose words have given them eternal life, and whose prose is so powerful that it's brought stories over from the Imagination Field into the Reality Field. As Liz meets authors such as William Shakespeare, JRR Tolkien, Edgar Allan Poe, and Jane Austen, she has to learn how to control magic, fight dragons, and face her own troubled past before her power-hungry villain takes over the world. Will she survive the ultimate battle against the dragon lord whom she created?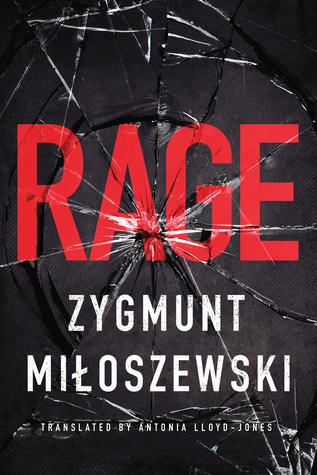 Rage by Zygmunt Miloszewski
I recently signed up for the full Amazon Prime package.
One of the benefits is you can choose a title from the Kindle First selection for free. Kindle First allows readers to buy one of six bo0oks for £1 a month before publication. Prime members don't need to pay the £1.
I choose this book because it was the only interesting one from the six offered.
All eyes are on famous prosecutor Teodor Szacki when he investigates a skeleton discovered at a construction site in the idyllic Polish city of Olsztyn. Old bones come as no shock to anyone in this part of Poland, but it turns out these remains are fresh, the flesh chemically removed.
The blurb intrigues me:
Szacki questions the dead man's wife, only to be left with a suspicion she's hiding something. Then another victim surfaces-a violent husband, alive but maimed-giving rise to a theory: someone's targeting domestic abusers. And as new clues bring the murderer closer to those Szacki holds dear, he begins to understand the terrible rage that drives people to murder.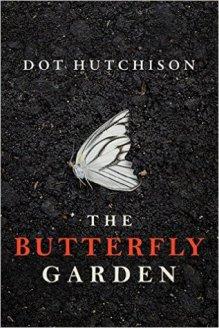 The Butterfly Garden by Dot Hutchinson
From acclaimed Polish crime writer Zygmunt Miloszewski comes a gritty, atmospheric page-turner that poses the question, what drives a sane man to kill?
Near an isolated mansion lies a beautiful garden.
Another benefit of Amazon Prime is that I can borrow one title a month from the Kindle Owner's Lending Library.
I choose this book this month because of the blurb which really got my interest:
In this garden grow luscious flowers, shady trees...and a collection of precious "butterflies"-young women who have been kidnapped and intricately tattooed to resemble their namesakes. Overseeing it all is the Gardener, a brutal, twisted man obsessed with capturing and preserving his lovely specimens.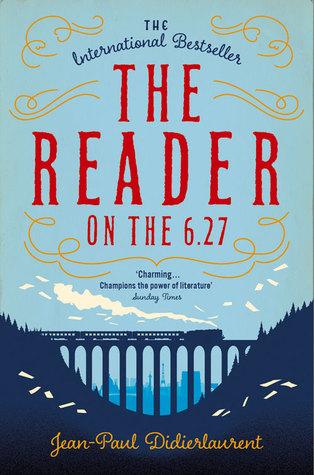 The Reader on the 6:27 by Jean-Paul Didierlaurent
When the garden is discovered, a survivor is brought in for questioning. FBI agents Victor Hanoverian and Brandon Eddison are tasked with piecing together one of the most stomach-churning cases of their careers. But the girl, known only as Maya, proves to be a puzzle herself.
Working at a book pulping factory in a job he hates, Guylain Vignolles has but one pleasure in life. Sitting on the 6.27 train each day, Guylain recites aloud from pages he has saved from the jaws of his monstrous pulping machine. It's this release of words into the world that starts our hero on a journey that will finally bring meaning into his life. For one morning, Guylain discovers the diary of a lonely young woman: Julie. Julie feels as lost in the world as he does. As he reads from these pages to a rapt audience, Guylain finds himself falling hopelessly in love with their enchanting author. This is a tale bursting with larger-than-life characters, each of whom touches Guylain's life for the better. This captivating novel is a warm, funny fable about literature's power to uplift even the most downtrodden of lives.
As her story twists and turns, slowly shedding light on life in the Butterfly Garden, Maya reveals old grudges, new saviors, and horrific tales of a man who'd go to any length to hold beauty captive. But the more she shares, the more the agents have to wonder what she's still hiding...
I've wanted to read this book for a couple of months since I saw it prominently displayed in the window of Waterstone's. I finally got round to buying a copy from Amazon.
I love the blurb: