Ooh time to oust the summer bedding and plant up those autumn pots for lovely autumn color and interest – made much more enjoyable with the mild weather of the last few days.
When B&Q kindly gave us a gift card to try their new range of 100% recyclable easyGrow bedding plants with teabag technology I jumped at the chance to try this eco-friendly system. I love my garden, and gardening, but there are aspects of it which are not at all 'green' and any new technology which aims to improve this is a bonus for me.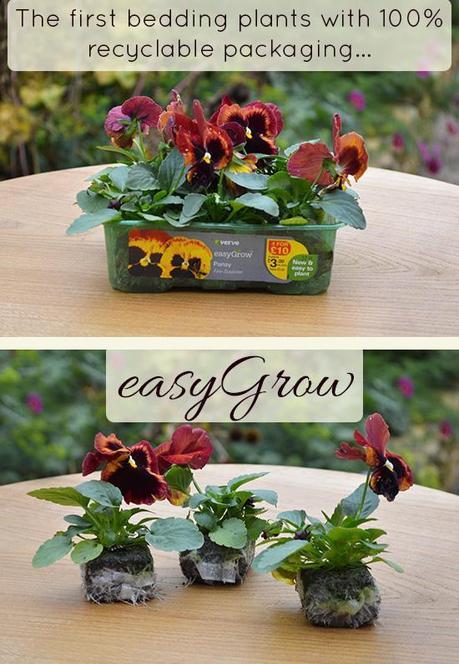 There are several benefits of this new technology which has been developed in conjunction with a family run business in Hull. The first is to do away with polystyrene trays, which results in 22,500 cubic metres of polystyrene from the spring bedding season, enough to fill 87,200 wheelie bins (scary figures) and clogs up our landfill sites with non-degradable waste.   Another bonus is each plant is rooted in coir, a natural fiber extracted from coconut husks which is 95% peat free and contained in a 'teabag' made from corn starch which is biodegradable and easy to plant without damaging fragile roots. Peat free garden products are the way forward in order to protect our peat bogs and the wildlife they support, and also to reduce carbon emissions from peat extraction. The easyGrow range comes in a 100% recyclable plastic tray making the whole bedding plant procedure so much less guilt inducing. What's not to like?
After much deliberation I came home with a selection of easy grow pansies and dianthus so that I can play about with different color combinations. I also bought some small potted plants and ivy's from B&Q to add depth and interest to my containers. I was quite impressed with their selection of small plants and shrubs which are ideal for mixed container planting.
I have a few ideas for containers that are slightly different from the usual pots and here is a sneak peek of one idea that I spotted on Pinterest and I am excited so see how this particular one turns out. Just need to get planting now! Watch this space…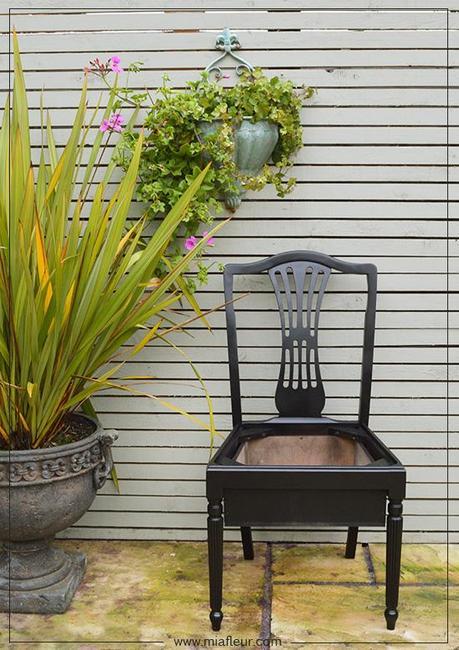 Jacqui x
Photography: Amelia Brooks/ Styling: Amelia and Jacqui Brooks
New B&Q easyGrow Bedding Plants by Jacqui Brooks
This post was sponsored  by B&Q