If you recall Kit's post yesterday, fashion has definitely made a retro turn for good this year as we've seen designers like Prada, Marc Jacobs and Karl Lagerfeld re-visit the past with their own interpretations. And in just over a week from now, Jason Wu for Target will be hitting stores and online (Feb 5 – can't wait!). Of course you can expect to see  splashes of modern retro played out in all his lovely designs.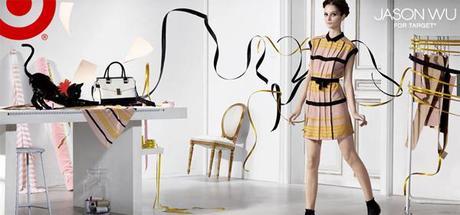 Gone Retro: Jason Wu for Target hits stores on February 5!
Maybe it's the Mad Men craze over the years that left designers longing for the past (a lot of credit goes to genius costume designer Janie Bryant) but who doesn't love all the pastels and bright colors along with the beehive puff, the rockabilly bangs, pinup curls, and—we can't forget about—the jewelry! The retro era calls for a sophisticated, confident, put-together look and 1928 has just the right recipe for that with our newest 1960s Belle De Jour pearl collection!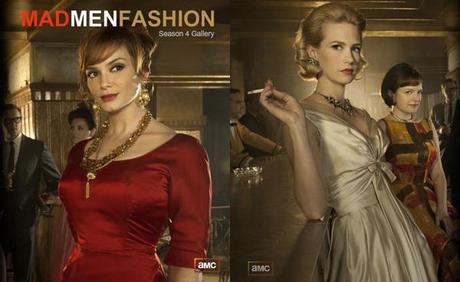 (Click on the photo to see Janie Bryant's Fashion Portfolio)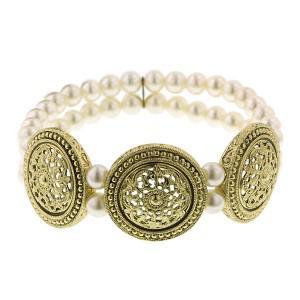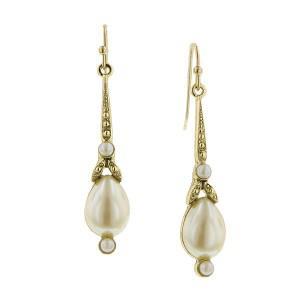 {Clockwise: Belle de Jour Gold Medallion Pearl Stretch Bracelet $18; Belle de Jour Eavesdrop Pearl Drop Earrings $16; Belle de Jour Pearl Wreath Pendant Necklace $24}