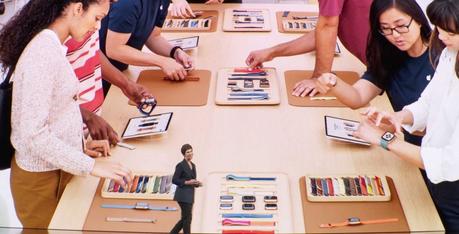 On stage at its fall hardware event, Apple detailed a new Apple Watch buying method that lets shoppers mix and match Apple Watches and watch bands.
The service is called Apple Watch Studio. Before this, Apple sold its watches with specific bands to go with each tier, now you can choose any watch and band to buy at the same time.
This means that you can pair a low-end aluminum watch with a high-end Hermes watch strap.
Apple Watch Studio is going to be available both online and in-stores.
MobileSyrup will learn to see if this service is coming to Canada and will update the article.