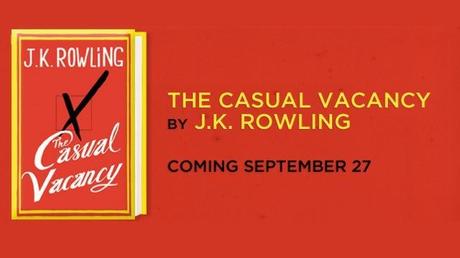 .Here are some newly and soon-to-be-released books that have us excited (all of the links will take you the Amazon page for the book):
The Casual Vacancy by J.K. Rowling (9/27/2012):
When Barry Fairbrother dies unexpectedly in his early forties, the little town of Pagford is left in shock. Pagford is, seemingly, an English idyll, with a cobbled market square and an ancient abbey, but what lies behind the pretty façade is a town at war. Rich at war with poor, teenagers at war with their parents, wives at war with their husbands, teachers at war with their pupils…. Pagford is not what it first seems. And the empty seat left by Barry on the town's council soon becomes the catalyst for the biggest war the town has yet seen. Who will triumph in an election fraught with passion, duplicity and unexpected revelations?
Breed by Chase Novak (9/4/2012):
We reviewed and gaveaway our ARC copy of this one but we loved it so much, we may just have to go get a hardcover.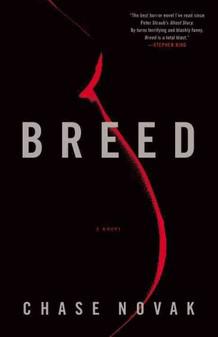 Alex and Leslie Twisden lead charmed lives-fabulous jobs, a luxurious town house on Manhattan's Upper East Side, a passionate marriage. What they don't have is a child, and as they try one infertility treatment after the next, yearning turns into obsession. As a last-ditch attempt to make their dream of parenthood come true, Alex and Leslie travel deep into Slovenia, where they submit to a painful and terrifying procedure that finally gives them what they so fervently desire . . . but with awful consequences.

Ten years later, cosseted and adored but living in a house of secrets, the twins Adam and Alice find themselves locked into their rooms every night, with sounds coming from their parents' bedroom getting progressively louder, more violent, and more disturbing.

Driven to a desperate search for answers, Adam and Alice set out on a quest to learn the true nature of the man and woman who raised them. Their discovery will upend everything they thought they knew about their parents and will reveal a threat so horrible that it must be escaped, at any cost.
The Other Normals
by Ned Vizzini (9/26/2012) This is another ARC we were lucky enough to read early and you check out our review here.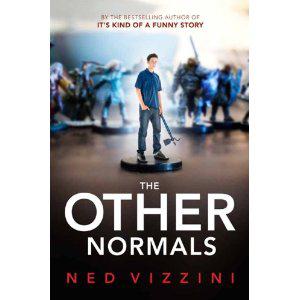 Given the chance, fifteen-year-old Peregrine "Perry" Eckert would dedicate every waking moment to Creatures & Caverns, an epic role-playing game rich with magical creatures, spell casting, and deadly weapons. The world of C&C is where he feels most comfortable in his own skin. But that isn't happening—not if his parents have anything to do with it. Concerned their son lacks social skills, they ship him off to summer camp to become a man. They want him to be outdoors playing with kids his own age and meeting girls—rather than indoors alone, with only his gaming alter ego for company. Perry knows he's in for the worst summer of his life.

Everything changes, however, when Perry gets to camp and stumbles into the World of the Other Normals. There he meets Mortin Enaw, one of the creators of C&C, and other mythical creatures from the game, including the alluring Ada Ember, whom Perry finds more beautiful than any human girl he's ever met. Perry's new otherworldly friends need his help to save their princess and prevent mass violence. As they embark on their quest, Perry realizes that his nerdy childhood has uniquely prepared him to be a great warrior in this world, and maybe even a hero. But to save the princess, Perry will have to learn how to make real connections in the human world as well.
What books are you most excited for this month?