U. A. Fanthorpe was that rarest of beings: a poet who was hugely popular with the general public at the same time as being very seriously regarded by fellow poets and literary critics for her originality, wit and humanity. Since Fanthorpe's death, much of her work has been out of print, and this welcome New and Collected Poems makes available her own selection from over 25 years of distinctive and accessible writing, together with a substantial section of unpublished poems. This definitive volume will delight all her existing fans as well as those who come to her poems for the first time.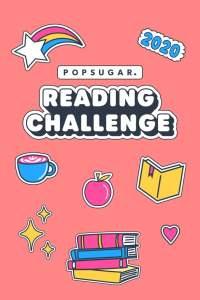 ***
[Flawlessly typed, and spaced / at the proper intervals / serene and lordly, they pace / along tomorrow's list / like giftbearers on a frieze THE LIST]
***
(@EnitharmonPress, 28 October 2010, 508 pages, ebook, #popsugarreadingchallenge 2020, a book with a pink cover, borrowed from @natpoetrylib via @OverDriveLibs)
***
***
I've read quite a lot of Fanthorpe's poetry in various anthologies over the years but never a full collection of her work. I'm not sure reading the entirely of her published work was the best idea. That would be better reserved for a poet I truly love such as Liz Lochhead or Clare Pollard, not someone I've read a few pieces by. Fanthorpe has a unique voice and some of the poems collected here are excellent, reflecting on human experiences that are easy to relate to. However, there are rather a lot of so-so poems on offers as well, poems that are nicely written but didn't leave much of an impression on me.