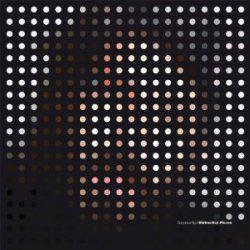 Scroobius Pip
A couple of months ago we were shown a teaser of Scroobius Pip's first solo album since 2006, the song was "Introdiction". Mr. Pip said this wasn't even a real track but more of a prologue to the album, which is insane as this track is huge and if that's only a precursor the album was surely going to be a great. Watch the video below, the images and music and lyrics are all sublime.
That the album which is by, essentially a spoken word artist has gone into the UK charts this week at #35 is probably not a shift in tastes of the british cattle but a sign of the strength of the record and it is pretty hard to ignore. His words always seem to make people stop in their tracks and pay attention to the messages conveyed, whether it's empassioned sermons like previous big hitter "Thou Shalt Always Kill" or the more heartfelt tributes to lost friends and loves from his two albums with Dan Le Sac.
The album proper starts with reverb which he starts pacing over with atmosphere setting similes before breaking through over guitars with what could pass as a hardcore chorus which splices verses from Sage Francis and P.O.S. The latter's style so similar to Buck 65 the contrast to Pip's dedication to a beat makes such a swish track. It's great to hear guitars on his work too, the which tend to be the backing for the majority of tracks here, after becoming so used to the electronic nature of past efforts it shows mammoth versatility.
Death seems to be something never too far from the tip of Pip's pen. Here Domestic Silence touches the sort of small gestures that might make someone move on from suicidal thoughts and Try Dying discusses the implications of your death and gives a reality check to dwelling thoughts of mortality. Speaking of reality checks Death of the Journalist is a dig at lazy music reviewers and bloggers, about 99.9% of which are guilty of everything listed in this song and the other 0.01% people won't bother reading.
As usual he touches on the political with such accuracy that he skips over to other subjects while you're still dwelling on his previous point. Half way through the album it does start to slow down a little, which some people dig and that's nice but the dynamite is in the first half and when he's in full flow that's where the money's at.