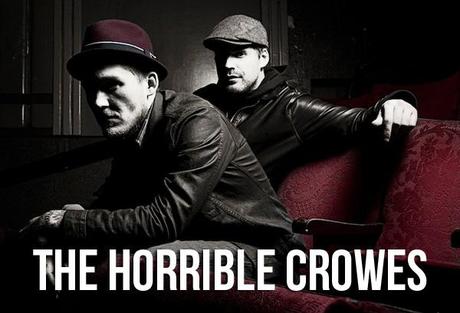 It might have been easy to disregard The Horrible Crowes; Brian Fallon's partnership with his guitar tech, Ian Perkins as a dumping ground for material penned by the Gaslight Anthem frontman that doesn't quite fit their mercurially crafted sound. Easy that is, if this album wasn't as good as it is.
True though that there would have been a few raised eyebrows if some of these songs were reserved for the New Jersey man's day job as they explore areas musically and lyrically that might perhaps not have translated into their catalogue. Some numbers like Sugar and Blood Loss are slower tempo than anything we've heard from Fallon in the past but still unmistakeably and reassuringly him.
As I mentioned there are some songs that you wouldn't have expected, whether its the reggae fuelled (but absolutely brilliant) I Witnessed a Crime or bluesy shoegazing Cherry Blossoms.
While these songs are great there's a few breaks where most bands might put filler but at these moments where things might threaten to get even slower or instrumental they've smashed it with some huge Anthemesque tracks in the dark Mary Ann, the familiar Behold the Hurricane and contrastingly paced Go On Tell Everybody making this record as vital as any released this year.
There are things you can rely on with Brian Fallon, firstly that he can write relevant and poignant lyrics with a fundamental urgency the other that he can make any song sound good. Thing is when the songs are as good as he writes they're uncomparable. Over the next decade his work is in danger of becoming peerless.
As close to flawless as you get these days.