After completing a very dark painting, I began work on its opposite today.  This new abstract painting has a light background with pastel colors and white accents.  I'm still following the "mosaic" idea, but in a very different way.  I'm not sure where I'll go with this one, but it feels better to be painting something with more breathing space.
I am still getting used to the fact that all day, every day, is mine to do what I want with.  It is such a stark contrast to my recent life as Adrian's caregiver, running off to doctor's appointments, stopping work often to help him, and finally living in a house with aides here almost round the clock.
I've needed a break for a long time, and now I've got it.  But death is so final. 
One day at a time.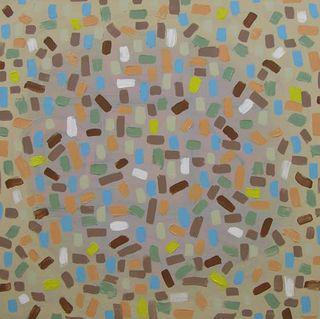 Canvas #116, 36" x 36" acrylic on canvas.