I began this new abstract painting with a very subdued background of pale colors, but today it evolved into a circus with intense hues.  I often find myself, through the painting process, ratchetting color intensity up or  down.  It's a push/pull that gradually leads to a satisfying sense of balance.
Right now, this canvas is too intense and needs to be ratcheted way down: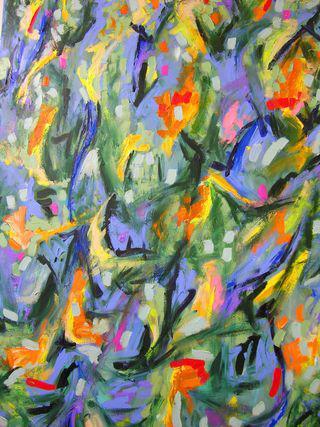 Beginning Stage acrylic on canvas, 48" x 84"