Too many times I have judged my sweet treats by its cover. Our house is having a lot of birthdays lately. This also means a lot of cakes are being tried. Quite a lucky find this year because I think I just tasted the best chocolate cake ever and it would be such a pity not to share it here. 
My father went from a snotty "what a plain cake" to "OMG, where did you get this from? Let's get them again for XXX birthday." 180 degrees change. This tasty cake came from Dig in Cakes. The cake we had was the 8" Royal Chocolate Truffle Cake ($72).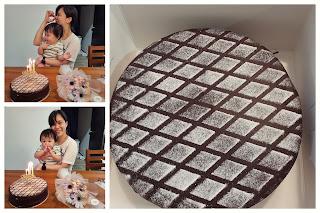 We ordered the 8" cake thinking that it would be a bigger affair (before covid restrictions set in). It was so good
everyone had 2nds
but were still left with about a quarter. There were so much sweet treats that week that by the time I had time to attack my last quarter (no pun intended), it was already more than a week. And dang, this cake
still tasted as good
. What sorcery is this!
Honestly, before this, I have never heard of Chocolate Truffle. Maybe it is just premium dark Belgium chocolate that made all the difference. The only grouse would probably be the
simple exterior.
With the candles on it, I would think it does
look more classy and less plain
.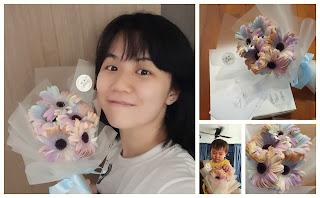 We had the Cake and Flower Bundle, and boy am I in love with the Medley Bouquet ($85). The rainbow gerberas are so
instagrammable
and very me as well. Quirky and colourful LOL! My husband insisted they are fakes but they are real, just that the colours are sprayed on. It was very fascinating for my boy too. 
My heart did die a little when they withered so I am not trying to make the dried versions so that they can join my other dried florals as part of the home deco. Will update if I succeed! :P