I discovered a tag created by the wonderful Koutni at Kourtni Reads – as my relationship with NetGalley would be filed under 'complicated' this sounded like a good place to air my feelings, especially in light of their recent changes to the reading shelf!
Auto-Approved: Who's one author whose books you automatically want to read, regardless of what they're about?
A few authors could fall into this category but I'm going to plump for Belinda Bauer who even managed to woo me with her book The Shut Eye which had a strong supernatural element – any other author would quite probably have been shunned.
Request: What makes you want to request a book that you see on NetGalley?
It depends on my willpower – on weak days (all of them then) it can range from an eye-catching cover, a book other bloggers have raved about, a synopsis that grabs my attention, being on the auto-approved publisher list and the most likely, I've read and enjoyed previous books by the author.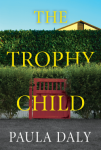 In fact my latest request is The Trophy Child by Paula Daly, made when I wasn't even looking! Honest, I went to check something out for this post, and it was there, looking at me! I loved Paula Daly's previous three books; Just What Kind of Mother Are You?, Keep Your Friends Close and The Mistake I Made so my fingers nearly fell over themselves trying to request this one, due out in January 2017
Feedback Ratio: Do you review every book you read? If not, how do you decide what books to review?
My aim is always to review every book but like many other NetGalley members sometimes this takes a while! Hence my huge upset at the long list of books on my reading shelf that I've had approved for over 3 months.
The only time I don't write a full review is if I don't finish a book and that's not always because I didn't like it. I sent publisher feedback on Mary Ann Cotton – Dark Angel: Britain s First Female Serial Killer by Martin Connolly, a book I really wanted to read but the formatting was so awful I couldn't read it. This is from someone who managed to read an entire ARC that had all the 's' and 'f' letters omitted, so I don't give up easily! What confounded me on this one was that half the words from one line would appear three lines (or more) below which made it more like an extreme brain trainer puzzle than a good read. I have the physical book on my wishlist instead.
Badges: If you could create your own badge to display on your blog, what would it be for?







Ooh this is tough, I love the badges and proudly display mine on the sidebar of my blog but as for a new one? Perhaps there should be one for requesting at least one book for every one I review which is why my overall percentage rating remains more or less stable and the total number never reduces!
Wish for It: What's one book that you are absolutely dying to read?
Again – these are tough questions – how on earth am I meant to pick just one book? One book which is on my 'waiting for release' wishlist on Amazon is The Good People by Hannah Kent (author of the amazing Burial Rites)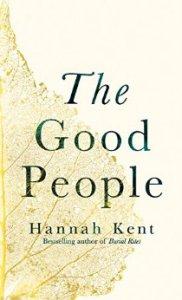 County Kerry, Ireland, 1825.

NÓRA, bereft after the sudden death of her beloved husband, finds herself alone and caring for her young grandson Micheál. Micheál cannot speak and cannot walk and Nóra is desperate to know what is wrong with him. What happened to the healthy, happy grandson she met when her daughter was still alive?

MARY arrives in the valley to help Nóra just as the whispers are spreading: the stories of unexplained misfortunes, of illnesses, and the rumours that Micheál is a changeling child who is bringing bad luck to the valley.

NANCE's knowledge keeps her apart. To the new priest, she is a threat, but to the valley people she is a wanderer, a healer. Nance knows how to use the plants and berries of the woodland; she understands the magic in the old ways. And she might be able to help Micheál.

As these three women are drawn together in the hope of restoring Micheál, their world of folklore and belief, of ritual and stories, tightens around them. It will lead them down a dangerous path, and force them to question everything they have ever known.

Based on true events and set in a lost world bound by its own laws, The Good People is Hannah Kent's startling new novel about absolute belief and devoted love. Terrifying, thrilling and moving in equal measure, this long-awaited follow-up to Burial Rites shows an author at the height of her powers.
2016 NetGalley Challenge: What was the last book that you received as an ARC that you reviewed?



The Kill Fee by Fiona Veitch Smith was the last book I reviewed having received the ARC from NetGalley. I chose this book, not just because of the beautiful cover but because I'd read the first book in the Poppy Denby Investigates series, The Jazz Files – which ok, I did chose mainly because of the cover – and found I enjoyed this historical murder mystery set in the 1920s.
What do your answers look like?