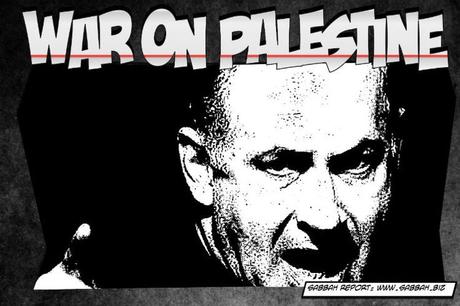 Rush Limbaugh must not read the Jerusalem Post. I doubt Rush reads anything that doesn't rubber stamp his particular version of propaganda and lies. From earlier this afternoon:
The Drive-Bys Lash Out at Bibi
In fact, I've had people ask, "Rush, Israel is filled with Jewish ... names by the New York Times, and the election is characterized as turning ugly. And it didn't turn ugly! There weren't any allegations of cheating.
The factual, non-propaganda story from the
'J-Post'
is quite different:
Likud forged recording of Kahlon support
Kahlon called the recording "criminal" and asked Central Elections Committee Judge Salim Joubran to open a criminal investigation into it.
Prime Minister Benjamin Netanyahu's Likud party admitted to forging a recording of Kulanu leaders Moshe Kahlon promising to support Netanyahu, according to a Kulanu spokesman.
The party distributed the recording to potential voters on Monday evening, but Central Elections Committee Judge Salim Joubran ordered the group to halt using the recording at Kulanu's request.
Kahlon called the recording "criminal" and asked Joubran to open a criminal investigation into it.
"We are pleased that Judge Joubran stopped the Likud from continuing to distribute this untruthful recording," the party said. "It is sad that the LIkud party, in a moment of desperation, chooses to deceive the public."
Joubran fined the Likud NIS 20,000 over the forged recording.
And from
Arutz Sheva, the national news television in Israel
:
Likud Admits Misconduct in Kahlon Recording
The Likud party admitted Tuesday morning that it was indeed behind a faked recording of Moshe Kahlon which was distributed to hundreds of thousands of people Monday night.
Kulanu, Kahlon's recently established party, claimed Likud had acknowledged the misdeed in a conversation with the Central Elections Committee Chairman, Judge Salim Joubran.
They claimed, however, that the tape was not misleading as voters were smart enough to realize it was an old tape.
Consequently, Kulanu has turned to Joubran to open a criminal investigation against those Likud activists behind the tape's recording, editing, and distribution.
The Central Elections Committee (CEC) issued a temporary ban Monday night on Likud's distribution of the tape, which features the former Likud minister putting his support behind Likud and Prime Minister Binyamin Netanyahu during the 2013 elections.
While Likud hoped that by persuading their radical conservative base that Kahlon no longer OPPOSED Likud and Netanyahu in the 2015 election. And Netanyahu and Likud still NEED Kahlon to form a coalition government. The robo-call fraud is likely to have only FURTHERED the opposition of Kahlon rather than encouraged cooperation with them. If that proves to be the case, then Netanyahu may very well have won the election -- and lost the government and the office of Prime Minister.
One of my ongoing objections to conservatives has been, whether US or foreign, they embrace short term gain at the expense of prudent and successful, rational, long term governance, as well as their willingness to compete dishonestly.