Guess what everyone?!  Spring is certainly on its way! Yay i hear you cry!  I gaze out the window and the blossom is slowly gracing the trees, delicious blue skies  are above me and the birds are tweeting... what is not to love! The thing I love just as much, is the colours that come into play for springtime fashion with lots of fantastic prints and exciting shades. 
Net-A-Porter's
spring ad campaign gives you an exclusive look into the wardrobes of four of fashion's most stylish women as they reveal how they get dressed.
 I love absorbing the fashion styles and ideas of celebrities... better yet I love doing that with fashion icons.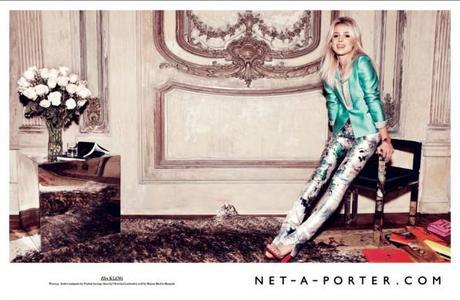 Net-A-Porter Launches 'Faces of Fashion' Campaign
Get inspired by four of fashion's most stylish women as NET-A-PORTER.COM takes you into their private dressing rooms. The ladies include Patti Hansen , Theodora Richards, Harley Veira-Newton &  Elin Kling. Not only do I find I'm jealous of their superb fashion stylings but I'm equally jealous of their interior decorations.  I'd certainly love a dressing room like that of Patti Hansen & Theodora Richards.  Check the video out below to see what I mean.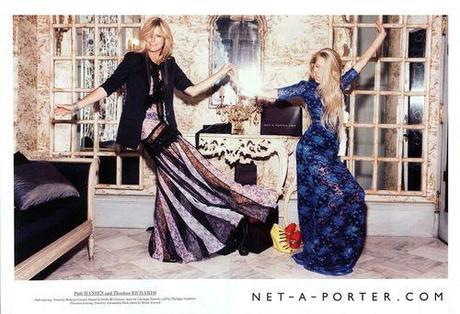 If you fancy having a browse and seeing what these fashion ladies reccommend, pop along and visit: http://www.net-a-porter.com/Content/facesoffashion#1/1 to visit wardrobe heaven.
Viral video by ebuzzing