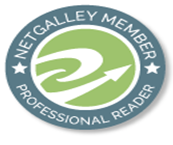 NemeSIS by Susan Marshall
Published by Blue Moon Publishers
Ebook
Expected publication 4 April 2017
201 pages
NetGalley
Connect with the author
Buy the book: UK (affiliate's link)
I was given an ARC of this book by the publisher via NetGalley and voluntarily reviewed it.
WHAT'S IT'S ABOUT
Dad has moved out and Mom has checked out, leaving the door wide open for the beautiful, erratic Rachel to torment her "loser, loner" younger sister, Nadine. With her family in full meltdown mode, Nadine is alone, trying to cope with Rachel's increasingly unpredictable moods. Friendless, but determined to turn her life around, Nadine meets Anne, who introduces her to field hockey and to her hot twin brothers, Matt and Cameron.
As Nadine's star begins to rise, however, Rachel plots to bring her back down, and the tension ratchets up when Rachel starts dating Matt just as Nadine is getting to know Cameron better. When Matt's interest starts to fade, Rachel goes into overdrive. Is Nadine ready to risk it all in a final showdown with her sister?
OPENING
It was lunch hour at Elgin High, and there I was, hiding out in the library, again.
WHAT I THOUGHT
This is my first time reading the author.
I thought NemeSIS was a great read. This is another YA novel that isn't fantasy or science fiction to add to my list. This book explores the complex relationship between sisters. I'm an only child but I have friends and family who have siblings so I know you sister can sometimes be your worst enemy. I found the relationship between Nadine and Rachel very painful and realistic. I love Nadine's voice in NemeSIS. She's a great character and a narrator and I liked getting the story from her point of view. Rachel is also a great character - the perfect villain with the face of an angel. NemeSIS is well-written, entertaining and has the perfect mix of sad moments. I found myself rooting for Nadine and feeling happy when she got one over on Rachel and looking forward to revenge when Rachel triumphed. The author's depiction of high school and how hard it can be whether you're the prettiest or ugliest girl around is realistic. I liked it when Nadine realises one of her new 'friends' has a nasty streak almost as nasty as Rachel. This would have been 5/5 if not for the ending when Nadine confronts her sister. There is no doubt this needed to be done but this is not executed as well as it could have been. Nadine turns into a wise-old Yoda giving her sister serious advise about life and happiness and seeing someone about her depression. I just found this a bit awkward in places. I'd recommend NemeSIS though and it's worth a read.

Published