The art exhibit titled "…nem tudo que vem à rede…" by Marta de Aguiar is probably my favourite show of hers to date. We attended the opening on June 3 at Centro de Memória in Vila do Conde, and these are my photos from that day. The exhibit runs for another few weeks, until October 8.
The phrase "…nem tudo que vem à rede…", I'm told, is a shortened version of the Portuguese phrase that means "… not everything that comes in the net… [is fish]". I can't figure out the English equivalent of that saying, but I'm fairly certain that one exists. Care to look through some fishing quotes?
One of my goals in Portugal since arriving has been to devote webspace to local artists, and cousin-in-law Marta de Aguiar is one of them. Some of her previous shows that I've photographed:
É P(h)eixe… é fish! (October 2013)
Marta's mixed media exhibit is colourful and playful, but what stood out for me is the incredible level of detail — especially in the wood pieces. This one of a carp is my favourite:
There's some textural wonder happening in the pencil lines against the grain of the wood.
These pieces also have glass, ruche fabric, stretched canvas, painted canvas, mixed layers with paper, paint, and objects in three dimensions. Trying to convey the details with photos or video falls short of the full art experience; these pieces need to be peered at with your own eyes. (They are for sale.)
Here's the album as a slideshow (click for the thumbnail view):
June 3, 2017
Album: "… nem tudo que vem à rede…" by Marta de Aguiar
Album: Portugal [Spring 2017]
---
Centro de Mémoria, Vila do Conde
A visit to the Centro de Mémoria (Memory Centre) and Vila do Conde makes a great day out from Porto. The good news is that you don't need a car to get there — it's a metro stop along the red line B (north towards Póvoa de Varzim), a 48-minute journey from Trindade station. The Centro de Memória is less than five minutes by foot from the Vila do Conde metro platform. It probably takes longer to go around the building to the main entrance on the other side than it does to reach the building itself.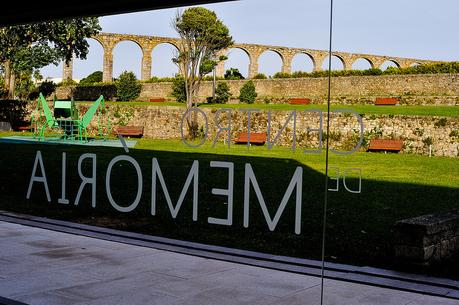 The Centro de Mémoria was a former manor house (Solar de S. Sebastião) and is now home to a museum, two floors of exhibition space, archives, conference space, cafeteria, shop, an environmental education centre, offices and more, plus a large garden and a view of the aqueduct. The centre hosts both temporary and permanent exhibitions.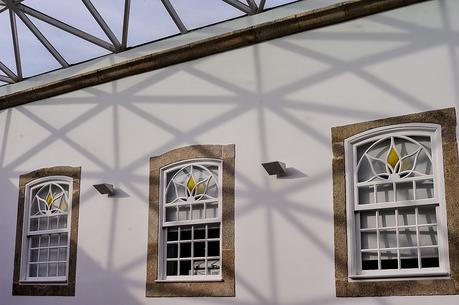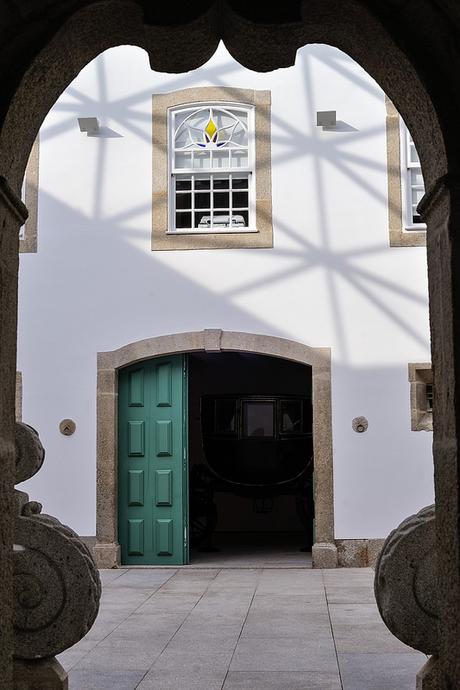 Centro de Mémoria
Largo de S. Sebastião
4480-706 Vila do Conde
T: 252 248 468
[email protected]
HOURS
Monday: 9h00-13h00, 14h00-18h00 (Reading Room)
Tuesday to Friday: 10h00-18h00
Saturday and Sunday: 10h00-18h00
Last entry: 17h15
Source