True Blood's Nelsan Ellis has broadened his resume by directing a short film called "Page 36". This is Nelsan's first attempt behind the camera.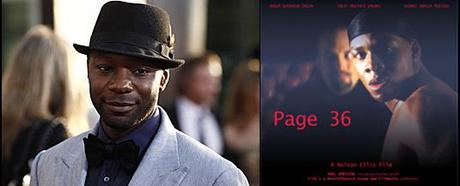 The film synopsis reads: "Roman Wilson is a two time felon recently released from prison. Faced with no positive prospects for employment and a terminally ill child, he is recruited by a company that promises immediate wealth and a new way of life for his family languishing in poverty, but at what cost?"
The film will debut on the film festival circuit later this year, so it's not available to view online yet. But you can check out the trailer below for what to expect from the work. You'll see a few familiar faces in it, like Roger Guenveur Smith, Edi Gathegi, and Sidney Poitier's daughter, Sydney Tamiia Poitier.
source: indiewire.com