A while back I bought these two frames at a thrift store. They're both larger and cost about $7 a piece.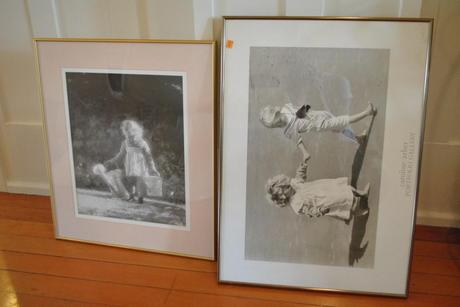 Both are Neilsen frames, which are made of different finishes of aluminum. Because Neilsen frames are really expensive to use for custom framing, I've been picking them up from thrift stores here and there in different sizes and finishes. The skinny frame and metallic finishes look timeless to me. Here's the one on the left, repurposed.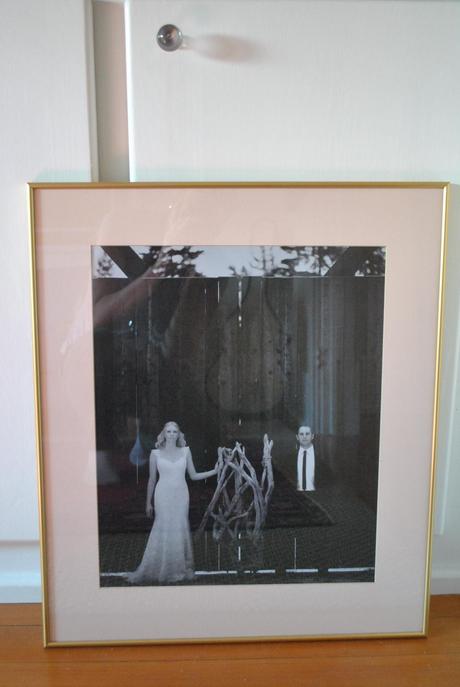 I took the second white mat off but re-used the light pink matte. I really like it with the black and white photo and the gold-colored frame. The photo is from our wedding and I used Wizard Prints to blow it up to fit.
{Photography by James Moes}
XO,
Heather