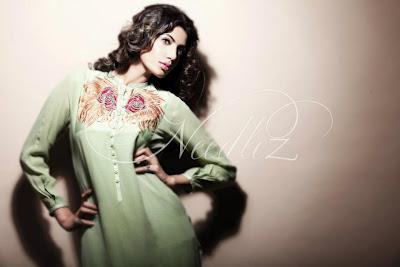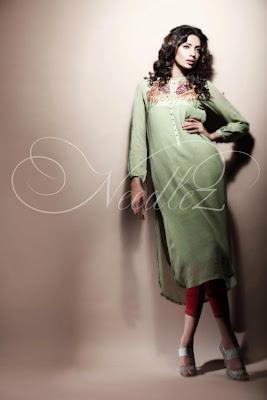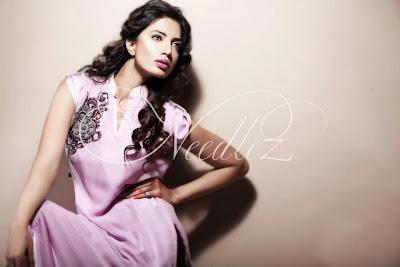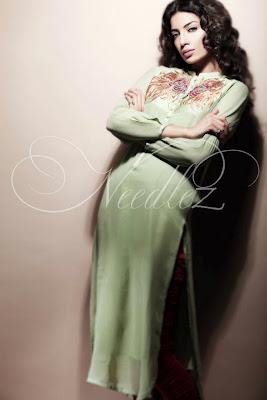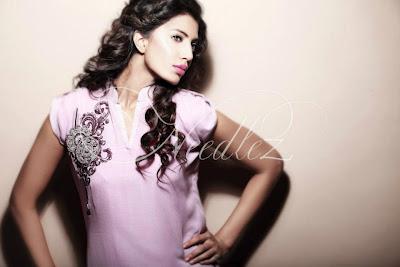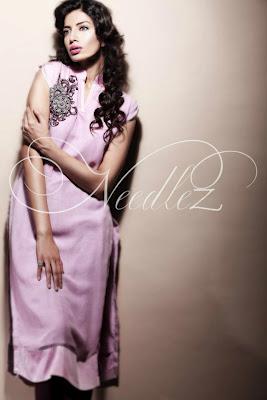 Needlez by Shalimar is a famous and renowned fashion brand of Pakistan that is serving fashion folks since 2007. The clothing stuff of the brand is of very high quality and people trust on it. The brand works on both eastern and western wear. Fashion and style has taken new dimension and now the trends have been changed. Needlez By Shalimar caters the needs of its consumers to the high level of satisfaction and makes them available the actual time quality and classy clothing.
Recently Needlez By Shalimar has launched its latest kurti collection 2012 for ladies that is modern, stylish and of very best quality. The Kurties are having embroidery work done on their front side that is the combination of hand and machine made. The colours of the Kurties are very enchanting and vibrant that gives ladies a different look. Speaking of the kurties designs then they get to know that they are very innovative and gives the actual impression of creativity. Prices of the Kurties are bit high but ought to not compromise on very best quality and style. Ladies can think of these latest kurties on upcoming Eid.
It is hopeful that ladies will get their desired outfits from the latest collection of Needlez By Shalimar that will make their summers stylish and stunning. In Pakistan Needlez By Shamilar is having outlets i.e. in Lahore, Faisalabad and in Karachi. The brand also serves its consumers outside of Pakistan. Pics of this latest collection are displayed below for the help of our readers and if somebody faces any query regarding orders or the dresses contact on the below mentioned phone number. It is suggested that ladies ought to visit their nearest Needlez outlet because the stock may ends at anytime due to Eid.