I've seen firsthand for around a decade of volunteering for the charity Look Good Feel Better which supports cancer patients deal with the side effects of their treatments, just what a positive impact a little makeup can do for their confidence and self esteem.
In Australia more than 125,000 women, men and teens have participated in the program which offers around 1000 workshops in 180 venues nationally.  It's a massive undertaking and the workshops are all staffed by volunteers who dedicate hours of their months to bringing a little fun and the magic of makeup to our wonderful participants.
The feedback we get after each workshop from the participants tells me that what I'm doing has a really positive impact at a difficult time.  What's great, is that now you too can support this fantastic charity and do yourself a favour as you update your makeup brush kit!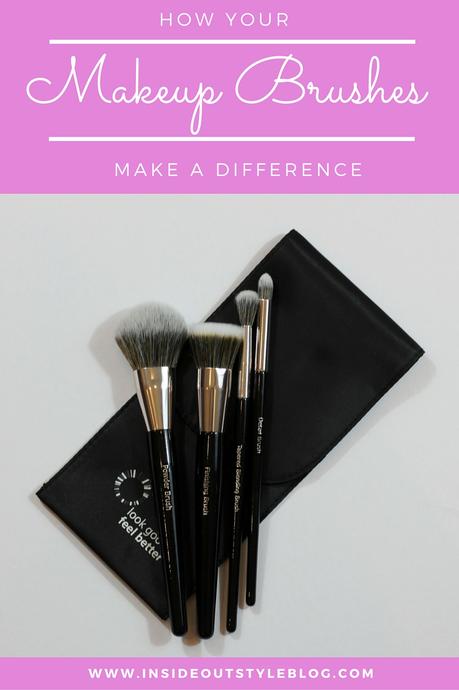 Why You Need a New Set of Makeup Brushes
Good brushes make cosmetic application both easier and also more professional in appearance.  And as brushes get older they do degrade over time.  If you find that you are constantly picking off little brush hairs from your face after applying your makeup it's time to replace your brush.  If you notice that your brushes feel spiky and harsh rather than soft and smooth, then throw out those old or poor quality brushes as they are doing you no favours.
Is it time you treated yourself to a new set?
Yes? Then why not make a difference and buy a set of Look Good Feel Better makeup brushes (professional created through the expertise of brush specialists, Bespoke Europe) now available at all Priceline stores nationally.
The range features 12 high-quality professional brushes made with super soft bristles, a special polyester derivative free of any protein component, making them allergy-free, environmentally friendly and suitable for sensitive skins.
From each brush set sold 15% of the sale is donated by KeySun Laboratories to Look Good Feel Better, making this a win-win situation.
You get a gorgeous new set of makeup brushes that will improve your makeup application, and Look Good Feel Better are able to better provide workshops for cancer patients nationally.
When I was learning makeup application many years ago, I remember being told "the difference between bad makeup application and good is often down to blending", and good brushes with soft bristles will make that blending oh-so-much easier!
If you haven't got any brushes, why not start with the Makeover Brush Set which has a good range of brushes plus a pouch to store them in (ideal for travel).
It includes a:
Powder Brush (for your mineral or loose powder)
Finishing Brush (can be used for foundation application or bronzer or even blusher or just blending)
Blending Brush (ideal for applying a highlight eyeshadow shade all over the eyelid area)
Detail Brush (great for applying a darker color to contour your eyelid area)
Which are all essentials in any brush kit and retails for only $44.95
They also have a great range of other brushes which would be super useful, I particularly recommend getting a good eyeliner brush (so that way you can use your eyeshadow as eyeliner really easily for a softer look and so much easier to apply as we get older and skin becomes looser.
Plus an angled blush brush is another great tool to have in your makeup kit.
These few tools will really assist you in your makeup application and will last at least a decade!  That works out to less than 2 cents a day for the entire makeup brush kit!