Need
help
with your Twitter community? Want to know who are your biggest supporters? Who you should
or
should not follow? That's where Commun.it.com comes in. They want to provide you with more meaningful relationships on Twitter.

You have to request an invite. I received mine on
Twitter
and thought why not? A few weeks later I received an email and they asked me to fill out questions. Within 24 hours they send you an email to sign in to their dashboard and view their recommendations. Some of them are similar to other
websites
, like who is following you or who is not following you. But they take it a
step further
with these features:
Most Engaged Members - Lets you know your most engaged Tweeps
Supporters - Shows who are your supporters
Influencers - Shows who are your influencers
Discover leads - Helps you find new leads through hashtags and keywords
They constantly update your information
They are helping you build high value relationships on Twitter using this info and keeping your followers and follows at a favorable ratio as it affects your perceived influence level.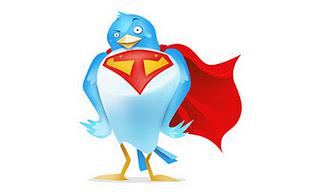 Be a Super Tweeter today by checking out Commun.it and let me know how you like the assistance!
Twitter image from
you the designer.com