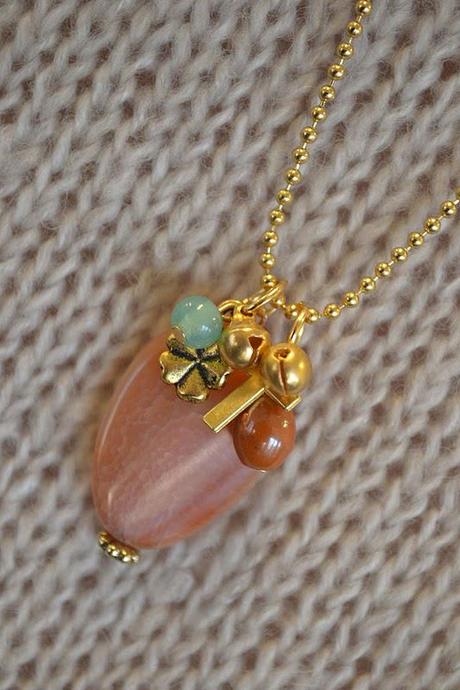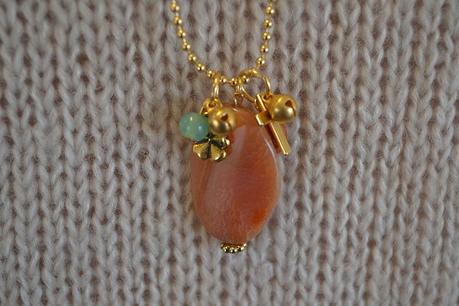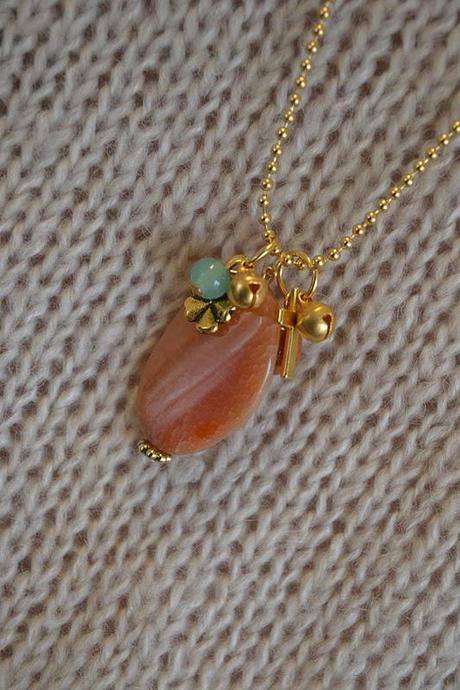 This is my necklace that I made myself yesterday. I was searching for this color for a long time and I like it combined with these golden bangles and beads.
I always create my own necklaces and bracelets and maybe I'll be putting a few of my creations on sale.If you are interested in one of these creations, feel free to contact me.
Price of these necklaces will be: 20,00 eurosThe necklace is 80cm long, and the stone is a natural stone.