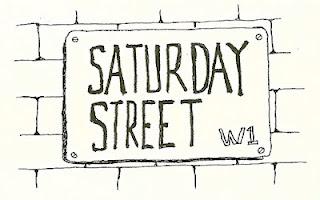 The Saturday Street

is our weekly series in which we unlock the stories behind the names of London's famous thoroughfares. It's compiled by

London Walks

guide Karen – listed by

Travel + Leisure

magazine as The World's Greatest Tour Guide. You can find Karen on Saturdays guiding her Old Westminster and British Museum walks. If you've got a London street query or suggestion, email Karen at the usual address
Neckinger Street
Location: SE1
The Neckinger is one of London's underground rivers, rising in Southwark and joining the Thames at what is now swish St Saviour's Dock. It is said to take its name from a nickname for the hangman's noose, the Devil's Neckcloth. Dickens features what is now St Saviour's Dock in Oliver Twist.