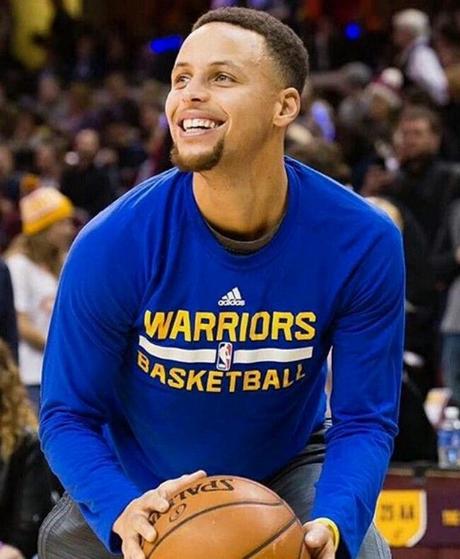 NBA superstar, and Christian Steph Curry will be the guest  speaker at Liberty Univeristy's Convocation on March 1st as part of their Kick'n It for Africa Humanitarian Partnership.
Kick'n It is a lifestyle brand founded by Liberty alumnus Chris "COSeezy" Strachan that utilizes pop culture and sneaker fashion to empower community service efforts. Strachan's relationship with Curry — who is on Kick'n It's advisory board — was instrumental in bringing the NBA star to Liberty. On March 1, Kick'n It will team up with another initiative, started by Liberty graduate student Emmanuel Ntibonera, a native of the Democratic Republic of the Congo (DRC). Ntibonera collects tennis shoes to send to less fortunate individuals in his home country. Liberty is asking students to bring a pair of shoes to donate to the cause on March 1. Additionally, Curry's sponsor, Under Armour, will donate 1,000 pairs of children's shoes. Liberty will deliver the shoes as part of a service trip to the DRC this summer.
While Curry has not spoken at Convocation before, his wife, Food Network celebrity chef Ayesha Curry, was a featured guest last November.