IT IS hard to imagine there is anything that creates as good an argument for conserving our planet as the Wildlife Photographer of the Year series.
The exhibition in the Natural History Museum, West London, obviously comes complete with the obligatory polar bear on a shrinking bit of ice, but it is the more subtle shots that create the greatest impact.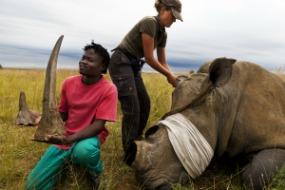 This year's images are particularly harrowing as an image of a lemur leaping is juxtaposed with a dying Rhino, slain for its horn.
The photos put forward the point human interaction rarely has a positive outcome for animals and there are plenty of hard-to-stomach images.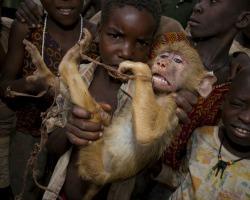 These include a terrified baby monkey in the arms of a small boy, a worn out tiger marching through tourists and a dolphin lying alone in an empty swimming pool, while workers clean round it.
Goriest of them all is a pile of bloody shark fins, cut off left-for-dead animals and used for soup in Asian countries.
The photos taken from the category 'The World in Our Hands', allow us no room to wiggle out of our impact on the environment.
Images from the Wildlife Photojournalist of the Year Award section include shots of the perpetrators, including a Vietnamese woman crushing up rhino horns ready to be swilled down as medicine.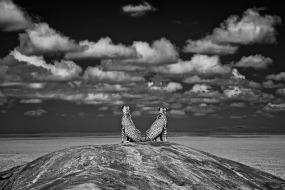 In 2012, South Africa alone lost about 600 rhinos to poaching, a number which looks set to rise as the Asian middle class and its demand increases.
However, the exhibition is not all doom and gloom and there are stunning snaps of animals in all manner of poses.
The exhibition runs until March 3. Click here for more information.