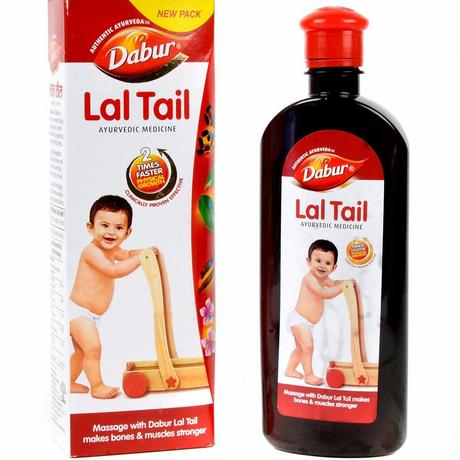 It's a well-known fact from ages that massage helps in growth of a child. Elderly people in homes always advice new mothers to massage their babies for speedy growth and strong bones. It is a traditional practice in many families for rearing a child.  Many studies conducted on this subject suggests that massage reduce the number of illness in child,skin-to-skin contact helps stimulate brain development in babies, it induces a better sleep and most importantly it brings mother and child more closer to each other.
I have seen my sisters,my sister-in-law (brother's wife) massaging their babies and in doing so they used to interact with them which builds their connection stronger,moreover both babies and mothers feel relaxed and enjoy this personal time. I still remember that when my sister first visited our home with her newborn son,she send me to buy Dabur Lal Tail for massaging her child. When I questioned why only Dabur Lal Tail than she told me that this is the best oil in market,she had seen many others using it and her husband had thoroughly enquired this from many child specialists.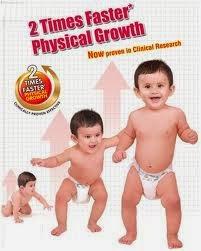 Later when I searched the net I found that Dabur Lal Tail contains all natural ingredients like til tail (sesame oil),ratanjyot,shanka pushpi,camphor and urad. These things help in growth,protects against skin infection,cures general weakness,improves blood circulation and nourishes muscles and bones. Efficacy and safety of Dabur Lal Tail massage is also confirmed by a study conducted by Jawaharlal Nehru Medical College,Wardha ,Maharashtra.
I have also seen some mothers switching to Dabur Lal Tail from mustard oil which tans babies body and not as effective as Dabur Lal Tail after seeing its benefits. It doubles the physical growth which is now clinically proved.
This post is written for 'Traditional Knowledge,Natural Growth' by Dabur Lal Tail on
Indiblogger
UBC Day 24