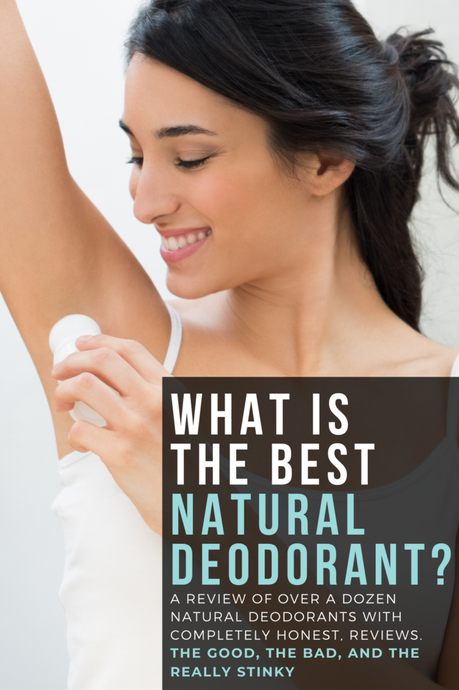 This post was originally published in January 2019 and updated twice since. I have tried more natural deodorants and wanted to add my honest, unbiased reviews to this list. I have previously reviewed natural deodorants; this is an update on my experience transitioning to natural deodorant, what worked and what didn't. I am not an expert, and I have not been paid by any brand mentioned in this post.
What is "Natural" Deodorant?
The term natural deodorant is misleading, and many different deodorants with very different ingredient lists use this term. While I don't like this term, I choose to use it for this post as this is the term used to market these deodorants.
Many people choose a "natural" deodorant because they're looking to reduce aluminum, parabens, and other chemicals. That was one of my reasons for seeking such a deodorant; another is because I wasn't satisfied with traditional deodorant/antiperspirant products. After decades of using them, I didn't find them as effective and didn't like the weird smell I had. It was like a mix of body odor and fabric softener. Doing the research, it sounded as though a natural deodorant would help clear out plugged sweat glands, improving my body smells, requiring less product.
I previously shared my experience with Native Deodorant and going through deodorant detox. After that, I shared reviews of several natural deodorants. That was over a year ago, and since then I have had different results with products I previously reviewed and tried new products. Below, a timeline of my natural deodorant journey and the products I tried.
May 2017: I Made the Switch to Natural Deodorant
Before it got too hot, I decided to try a natural deodorant. There is a detox period of 2-3 weeks when switching where your body is getting rid of the old deodorant that is in your sweat glands. This period is nasty, and you will smell like a mix of hot metal and B.O. It wasn't fun, but I found showering twice a day, exfoliating my pits, and wiping my pits with alcohol helped greatly.
June 2017: I Filled my Amazon Cart
Armed with a fresh jar of Piperwai, I decided to do a true natural deodorant review and ordered a dozen different types of Amazon and various websites. This is my original natural deodorant review. After that review, my three winners were Piperwai, Meow Meow Tweet, and E.O.
August 2017: Another Natural Deodorant Bites the Dust
If there's something I learned through this process is that everyone is different and what works for one may not another. And that what makes me smell like cat pee may make you smell like a rose.
September 2017: Bye Bye Meow Meow
Meow Meow Tweet had my heart. The name was cute, the label was cute, the smell was awesome. Meow Meow Tweet is what I used when I took a Piperwai break and it was pretty effective. Not as effective as Piperwai, but enough that I felt comfortable in public. But all good things must come to an end and by the end of September, Meow Meow Tweet had come to not accomplishing anything. Over time, it lost its effectiveness. I even bought another tub, thinking the first one may have lost its oomph after having my fingers dip in it so often. A new tub didn't change the fact that I smelled like body odor coated in Froot Loops.
While I still had E.O. Lavender spray I learned early on that it wasn't a replacement for a true deodorant. As a spray, it was great as a refresher mid-day but not as a sole product to keep the funk at bay. I still have this product and love it for travel, but it's not an everyday product.
November 2017: Limping Back to Lavanilla
I tried Lavanilla Sport Luxe during my original review and found it... fine. I liked how nicely it glided on, and it didn't give a rash. I still had the stick of it so I decided to use it up. The temps had dropped, I figured I wouldn't need as heavy-duty a deodorant. And it worked okay enough. I usually had to do a touch-up mid-day but that wasn't a big deal. However, after a few weeks again I started to smell like cat pee. My husband uses up the stick, thinks it works okay, though not as effective as Piperwai.
December 2017: Back to Traditional Deodorant/Antiperspirant
I started working out regularly and no natural deodorant in my house could keep up. I gave up and went back to Dove. Immediately, I smelled better. When I switched to natural deodorant I felt I was less sweaty and stinky. Well, switching back to traditional deodorant gave me the same experience. I forgot what it felt like to have non-sticky, dry pits and to not have to wash my clothing after every wear. It was awesome, I couldn't go back; I decided I would just try to be more natural in other aspects of my life.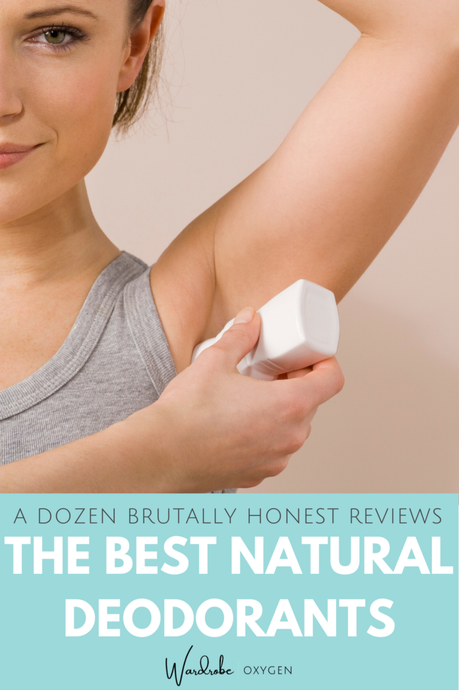 August 2018: Influenced by Influencers, I Try Kopari Deodorant
It seemed like every blogger suddenly got into natural deodorant and that natural deodorant was Kopari. Unlike mass-influencer campaigns like Olay Whips that turned me off, this one turned me on. Kopari was working with bloggers I respected, who were known for being more honest, more down to earth, less likely to rave about just anything. And so I bought a stick.
And then three weeks later the stuff stopped working. Like overnight, it went from warm coconut to burnt coconut and body odor. I understand that with natural deodorants you need to switch them up every so often, but it seemed no deodorant lasted even a month. Sorry, but I have neither the time nor money to change my deodorant every few weeks.
Since this stuff stopped working but did work at one point I've stuck this into my toiletries kit in case I again forget to pack my regular deodorant for a trip. When my daughter started using deodorant, I gave her my tube and she liked it so much we re-ordered it when it ran out. My husband has also used Kopari since this review and likes it very much.
September 2018: A Mist of Cashmere... and Funerals
During all this research, people time and again raved about how much they loved Donna Karan's Cashmere Mist deodorant. It was so effective! The smell is amazing! One stick lasts forever! Your skin will feel like silk! It survives hatha yoga and spartan races and 16-hour flights! It cures cancer! It's not natural, but considering how I don't even have success with traditional deodorant/antiperspirant products I decided to try it.
Day 1: I smell fancy. No B.O. even after a grueling morning at the gym.
Day 2: Wow, this stuff has an uber strong scent. Maybe I'm just too used to regular deodorants, maybe I can make this my news signature scent instead of perfume. It works great.
Day 3: This stuff is overwhelming and giving me a headache. Maybe I'm just overly sensitive to the scent because my period is coming. It works really well.
Day 4: I smell like decade-old potpourri. This is not chic. However, the stuff works well and I have nothing else in the house right now and it was not cheap so I'll keep using it for now.
Day 5: I snuggle up next to my husband. "You smell weird," he says. "Yeah, kind of like potpourri? It's my new deodorant. Is it bad?" He says, "You smell like dust and mildew and dried flowers. You smell like a funeral."
Day 6: I go to CVS and buy a stick of Degree. My husband takes the Cashmere Mist, continues to use it, likes it, and doesn't smell at all like a funeral.
December 2018: Facebook Ads Are Effective AKA I Try Lume Deodorant
That lady with the orange dress and bad accent got me. I saw Lume Deodorant ads all over Facebook, on Instagram, even showing up on my own site (my ads are through a network and affected by content on the site as well as content the viewer was searching or reading prior to visiting). The commercial compared Lume to products I tried and found ineffective, it was free of baking soda so no rash, and I liked that it could be used places other than the underarms. I bought a stick of their original and a stick of their unscented.
I started with the unscented option... and I didn't like it. It smelled like paste and I didn't find it terribly effective. I started by rolling it on, but then learned to click up a regular amount of traditional deodorant product and use my finger to wipe off half of it and rub it into one pit, and then the other half for the second pit. Rubbing just with the stick doesn't get it deep enough; using your finger will get you a couple more hours. Even so, I was lucky to get six hours before I smelled.
I then switched to their original version. Their original version is scented lavender and clary sage and the scent is pretty strong. I'm not a big lavender fan, so I wasn't expecting to like this. The scent is about 75% gone after an hour, and what's left isn't super potent. Again, I found it more effective to rub it in with my fingers. The formula is creamy, absorbs nicely, leaves skin feeling soft and moisturized. No irritation, even when applied to freshly shaved pits.
I use the unscented version for other parts of the body. Lume Deodorant is safe for external use anywhere and the unscented does a good job of keeping feet and nether regions having less odor without making them smell like something else. If you're keeping track, my husband has not yet used Lume as he's still using the same stick of Cashmere Mist (reviews say one stick lasts forever and they're right).
January 2019: Lume Deodorant Is Still Working
I'm on week 5 of Lume Deodorant and it is still working. Unlike other natural deodorants, I haven't had to touch up in the middle of the day. I do touch up before going out in the evening and apply after every shower. Lume claims to work for 72 hours and that is not so for me. I can put it on in the morning after my post-gym shower, wake up the next day smelling faintly of lavender and clary sage, do another application and go to the gym and leave the gym still only smelling like lavender and clary sage. I don't even get such results from Dove or Degree (which leaves me smelling like hot fabric softener and toilet bowl cleaner).
Based on my previous natural deodorant experiences, I cannot guarantee that I will continue to like Lume. However, thus far it has been the most effective, one of the most comfortable to wear, and one of the least offensive fragrances of all the natural deodorants I have tried.
This is where the post previously ended. Since I didn't stop my quest to find an effective deodorant, I've updated the post with the products I have tried since.
April 2019: Not So Fresh Feeling
I loved Lume Deodorant enough that I finished my tube of their Original and went to the Unscented tube I stopped using and used some of it too, finding it more effective now. Maybe I fully detoxed? I ordered another two-pack. I finished almost one whole tube when Lume deodorant stopped working for me. I went from smelling like lavender and sage to person on the Metro at 7 pm who went to the gym in the morning and thought a toweling off was enough to get through the workday on a hot August Tuesday. ARGH! How does something work well, and for so long, and stop working? Did Lume change their formulation? The tube says it's not as messy as before, but did that change alter its effectiveness?
May 2019: Feeling Fancy, I try Agent Nateur Deodorant
I'm in a beauty-related Facebook group and the topic of natural deodorants comes up. Several women share that their Holy Grail natural deodorant is Agent Nateur. Aluminum-free, cruelty-free, and a very simple ingredient list appealed to me along with the chic packaging. $21 can seem like a lot for a deodorant but if you tally up how much I had already spent on this natural deodorant quest, it no longer seems ridiculous. I had a $50 Nordstrom gift card and decided to buy two - No.3 which was the one raved about in the Facebook group and No.5 which has a supposed unisex smell. I don't like florals and sweet smells so I thought I may prefer the unisex smell (and let's face it, if it doesn't work my husband will be using it). I ended up liking both scents which dissipated and were far less overpowering than many other natural deodorants I've used. And they did pretty well. I did have to reapply mid-day, but if I caught it early enough I wasn't trying to mask B.O. but still preventing it. It felt great under the arms, in general, it was pretty darn good. But after a month, I felt I needed to reapply more often and after six weeks I had maybe two hours max of just typing at my desk before I'd start getting stinky. Also after six weeks I had finished one $21 tube and was on to the second one. Not cost-effective or funk-effective. I gave the second tube (the No.5) to my husband who fell absolutely in love with it and now is spoiled and expecting such luxury deodorant on the regular.
June 2019: Influencers Supporting Influencers, I Try Megababe Deodorant
Megababe is a beauty brand created by fellow blogger and influencer Katie Sturino. My readers love Katie, I love Katie. She's honest and funny and real and I love the concept of Megababe. Simple, effective, and non-toxic products for real-life issues. My readers raved about Megababe Thigh Rescue and I agreed it was an amazing product for fighting chafing (AKA chub rub). They also raved about Megababe's deodorant Rosy Pits. If the deodorant was as effective as Thigh Rescue, I'd be thrilled. Sadly, it wasn't. The Rosy Pits has a very strong rose smell, stronger than Schmidt's and any other rose deodorant I've tried. The smell was almost acidic on my skin, especially when heated up. The hot acidic rose smell made me nauseous but I continued to use it for science (and for this review). The first day seemed okay, but by day 2 I needed to reapply mid-day and by the end of the week not even that was enough to keep the stink away. I gave Megababe to my husband but he refused to wear it because of the rose scent. I have yet to try Sunny Pits, the other scent of Megababe deodorant because I don't think I want my pits to smell like hot lemons and I assume it will be equal for effectiveness. My tween now happily enjoys Megababe as well as Kopari; both are effective for her and smell age-appropriate.
August 2019: Will Diet Affect my Body Odor?
In July, my husband decided to go 100% plant-based for his diet. As the primary cook in the family, he turned our home into a plant-based home. We were vegetarians for a few years but I starting eating a bit when pregnant and my body was desperately craving Buffalo wings and the chik'n ones were not cutting it. Once I was breastfeeding, I found that I wasn't producing enough milk; the days I ate meat I produced more so I brought it back into my diet. It had been a decade, I was now weightlifting and eating a high-protein diet and wasn't thrilled. But I was willing to try it for a month and see how I did. I was also curious to see if changing my diet would improve my body odor.
I only eat meat, dairy, or eggs maybe twice a month now. I do think the diet change has affected my body odor. However, the change isn't a reduction in body odor but a different smell to it. I still get B.O. just as quickly with natural deodorants or going without, it just smells not so... heavy or pungent. However, I still can't go with no deodorant or any of the deodorants I reviewed above and not smell like funk. So yes, a plant-based diet will change your body odor but it won't stop you from having body odor.
September 2019: Deodorizing from Within with Chlorophyll
Thanks again to a Facebook group, I read that liquid chlorophyll could help with removing body odor from the inside out. Members discussed how it stopped their foot odor, helped with bad breath from health-related issues, and yes, helped with body odor. Not only that, but they also shared how liquid chlorophyll gave them a boost of energy.
Doing research, I found that most people who claim chlorophyll will reduce body odor are using a 1960 study that has since been debunked. But then there was another study in the '80s that said consuming chlorophyll reduced body odor in nursing home patients. I went through reviews on Amazon and WebMD and several said it radically changed their body odor and breath and I hardly saw a single negative review or reaction so I figured why not. I ordered a bottle of this liquid chlorophyll from Amazon. I don't know if this one is better or worse than others, at the time it just appealed to me.
It's late November and I continue to take one dropper-ful of this liquid chlorophyll under my tongue every morning along with my daily vitamins and supplements. I am really not sure if it's doing anything, or if it's just that it's November and cold out, or if it's just more months of eating plant-based. Whatever the reason, I don't seem to smell quite as much. I am still using drugstore deodorant because I don't want to waste it, but I wonder if these two changes will make a natural deodorant work for me.
December 2019: Chlorophyll Didn't Work and I go Back to Drugstore Deodorants
I think me finding the chlorophyll successful was just chance, or the possibility that I started it soon after going 80% plant-based with my diet. By the end of December and several holidays consuming a bit of meat, my body odor returned so I stopped taking the chlorophyll drops. I also gave up on natural deodorants and went back to Dove and Degree.
March 2020: Instagram Has Me try Apothekari
The natural skincare company Apothekari started following me on Instagram. It's a woman-owned small business based in Canada. The founder, Sharmani, reached out via DM in January and said she saw this post and wanted to see if I wanted to try her line of natural deodorants. Considering how I pretty much rant about every natural deodorant out there in this post, I have props to her bravery and agreed to two bottles of the deodorant in exchange for a brutally honest review, whether that review is positive or negative.
Apothekari deodorants are a roll-on style and come in three scents; they sent me the Grapefruit Ginger and Lavender Bergamot versions. I appreciate that the Apothekari website has the full ingredients and answers FAQs right on the product page. When they arrived, I began first with the Grapefruit Ginger as I love that combo of scents. I loved the roll-on, it was easy and clean. My husband also used it and liked that it wasn't sticky and didn't get all clumpy in his armpit hair. This was the first deodorant where I found it more effective than my husband! After two weeks he stopped using it, saying he felt it burned a bit and he thought he smelled like "sweat and grapefruits." I, however, found this product extremely effective. If I was working from home and not exerting myself a lot, I could apply just once in a day. I usually applied in the morning before going to the gym, again after my post-gym shower, and only another time if I was going out in the evening. I didn't smell like anything once it had dried - no grapefruit, no ginger, and no B.O. However, after about six weeks I too experienced burning from applying the deodorant. It didn't matter if it was right after a shower or later in the day, whether or not I shaved, it burned as Certain-Dri did back when I used it.
I switched to the Lavender Bergamot. And I have been using it for about six weeks. No burning, and equally effective. However, the scent lingers longer. The Lavender Bergamot has the hippie/day spa scent that I don't mind but I know it's everyone's cup of tea. We're getting into the warmer months here on the Mid-Atlantic Seaboard; if I find this product stops working for me I'll be sure to come back and update this post. But so far, so good!
Summer 2020: A Goal for Less Waste with Ethique and by Humankind
While I continued to use Apothekari and find it effective (third bottle and still working better than any others), I wanted to see if I could find a deodorant that used less plastic so I could reduce my footprint. Reading online reviews and comments on this post, I first decided to try Ethique. A New Zealand-based company, Ethique makes all sorts of body care products in a manner that is zero- to low-waste. Their solid deodorant comes in a cardboard package that is compostable. Available in three scents, I chose Lavender & Vanilla. The product is a square that looks and feels a bit like a block of soap and Ethique recommends storing it in an airtight container when not in use. I recently ordered a piece of jewelry that came in a round metal tin with a screw lid; it was the perfect size to house my Ethique deodorant bar.
Ethique did not work for me. Not even one day of success. I smelled like total funk within an hour of application, and all I had done was sit at my computer and type blog posts like this one. My husband tried it and while he's famous for having success with every deodorant, this one he hated. He hated the scent, he hated that even if made him smell "not like B.O. but something else bad," and he despised how it grabbed onto his underarm hair and was uncomfortable to apply. However, my tween who is becoming more environmentally aware loved the idea, took the deodorant, and now uses it daily and smells better with it than anything else she has tried. While Ethique deodorant didn't work for me, I am still intrigued by the brand and may try some of their other products in the future when what I already have is used up.
Again Influenced by Influencers, I Try Kosasport Deodorant
I should know better, but I assume other influencers do the research and weeks of trial like I do. Maybe they do, and maybe they smell like roses and rainwater after a 60-minute Peloton ride no matter what they rub on their pits and that's why all the products they love I don't. And I do not love Kosasport, a new deodorant from clean beauty brand Kosas. I liked the concept of Kosasport, using a blend of shikimic, mandelic, and lactic acids to fight body odor while also reducing underarm pigmentation. I have found wiping my pits with a bit of Pixi Glow Tonic, which is a glycolic acid, helps my natural deodorants work better. I also liked that this deodorant was a roll-on, like Apothekari, which has been the most effective for me.
Whew, this stuff was terrible. The rollerball on a squeeze tube is a mess - either the ball is too dry to move or it drips product everywhere. I chose "Serene Clean" which is supposed to "smell like a spa." I think it smells a bit like sour milk, which is not spa-like at all. The product doesn't dry quickly and I had sticky pits even an hour after application. And an hour after application I had not just sticky pits, but sticky pits that smelled like fermented milk with top notes of B.O. I think this may be the worst natural deodorant I've tried and it sent me back to Apothekari.
Influenced by You... I Try Real Purity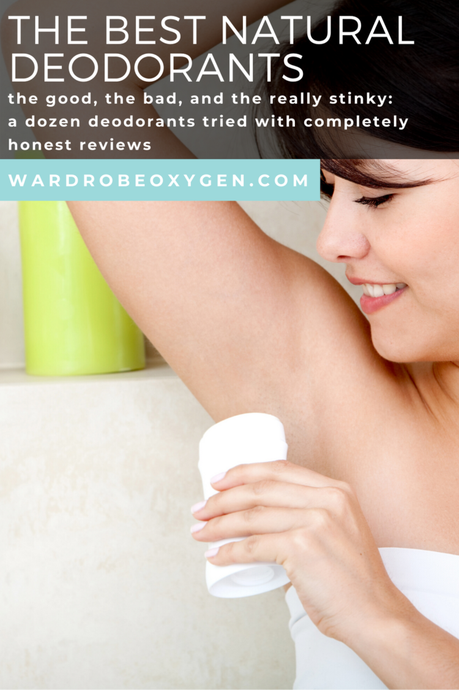 Which Natural Deodorant Should I Try Next?
So for now I have a winner, but I am always interested in seeing what else is out there, especially with my natural deodorant track record. My husband and daughter continue to be perfectly happy with natural deodorants, smelling fresh and feeling good. I haven't given up and would love to hear from you. Based on my experiences, do you think there is another natural deodorant that will work for me? Have you had any success? Do share in the comments!
Shop Natural Deodorants Reviewed in this Article: