FirstLadyB: Christian Millennial Blog Covering Entertainment, Lifestyle & Pop Culture
To honor National Girlfriends Day, TV One is airing a Girlfriends marathon all day today.
The marathon features fan favorite episodes and air from 6 A.M. to 6 P.M./5C. ( I wonder if they'll air the episode when Toni get's married?…my fav! and that Reem Acra dress was FIRE!)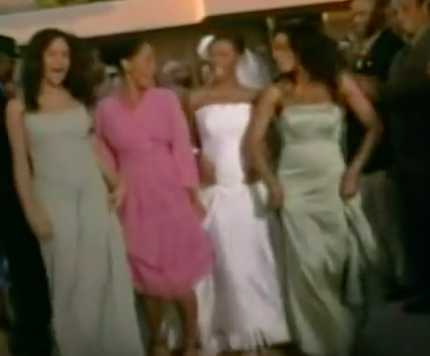 Photo Credit: Screen Shot
Girlfriends follows a group of tight-knit black women through the trials and triumphs of their professional and personal lives. The show stars Emmy-nominated actress,Tracee Ellis Ross as Joan, Golden Brooks as Maya, Persia White as Lynn and Jill Marie Jones as Toni. The comedy ran for eight seasons and continues to be held in high acclaim for its trailblazing depiction of modern black womanhood and friendship.