Happy National Poetry Day to you all.  I am in the midst of book-writing and so I bring you a poem by Julia Margaret Cameron on the beauty of a portrait...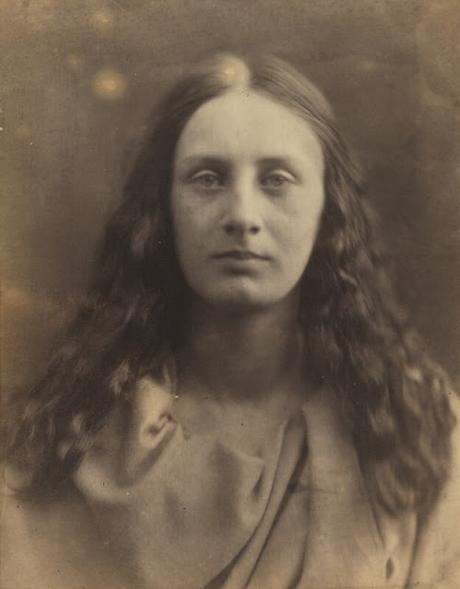 May Prinsep (1866) Julia Margaret Cameron
On a Portrait September 1875
Oh, mystery of Beauty! Who can tellThey mighty influence? Who can best descryHow secret, swift, and subtle is the spellWherein the music of thy voice doth lie?
Here we have eyes so full of fervent love,That but for lids behind which sorrow's touchDoth press and linger, one could almost proveThat Earth had loved her favorite over much.
A mouth where silence seems to gather strengthFrom lips so gently closed, that almost say,"Ask not my story, lest you hear at lengthOf sorrows where sweet hope has lost its way."
And yet the head is borne so proudly high,The soft round cheek so splendidly in its bloom,True courage rises thro' the brilliant eye,And great resolve comes flashing thro' the gloom.
Oh, noble painter! More than genius goesTo search the key-note of those melodies,To find the depths of all those tragic woes,Tune thy song right and paint rare harmonies.
Genius and love have each fulfilled their part,And both unite with force and equal grace,Whilst all that we love best in classic artIs stamped for ever on the immortal face.