On Thursday night, I went to the National Film Awards at Wembley Stadium with my mum and sister. I always watch these awards shows on the TV, but it's a totally different experience when you're actually there. It was an amazing night with some great awards for some great films, also there was brilliant performances from Take That, Eliza Doolittle and JLS.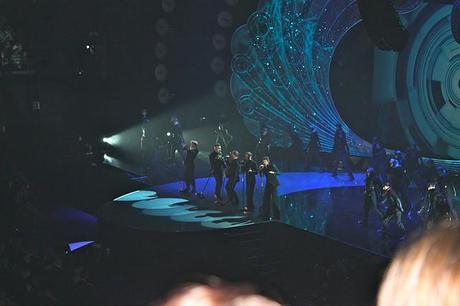 Take That opened the show with their new song Love Love for the
X-Men: First Class
movie released this summer.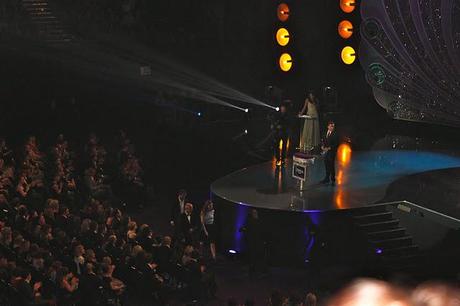 The beautiful Ed Westwick presents the award for 'Must See Movie of the Summer' to
Harry Potter and the Deathly Hallows Part II.
Bonnie Wright (a.k.a Ginny) and the Harry Potter producers collected the award.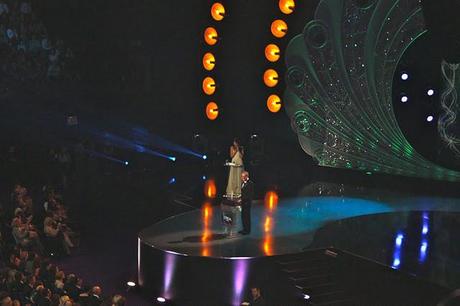 Geoffrey Rush presented his
Pirates of the Caribbean
co-star Johnny Depp with the 'Screen Icon' award. Rush probably spent the most time on stage, also collecting 'Best Drama' and 'Special Recognition' awards for the
Kings Speech,
which, in my opinion, was the
best film released this year!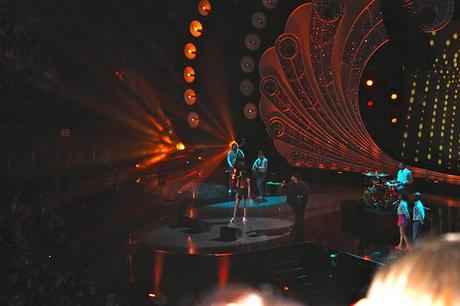 Eliza Doolittle performed.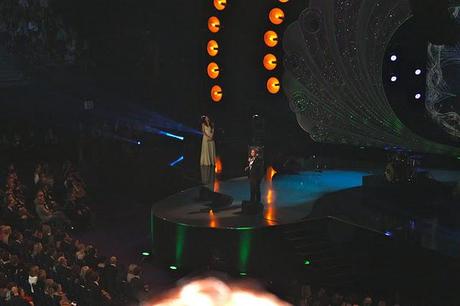 James Corden showed us the which films to look out for this summer.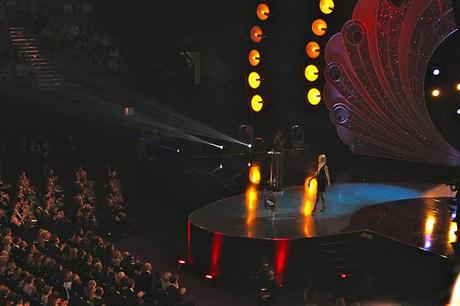 Gwyneth Paltrow presented the final award. The 'Special Recognition' award went to the
Kings Speech.