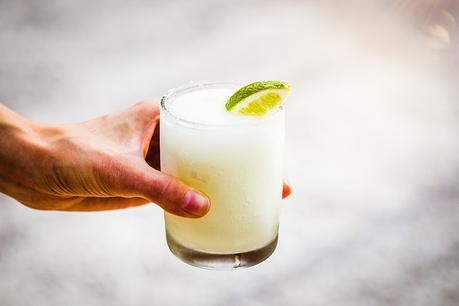 By:
Sara Skirboll
, Shopping & Trends Expert at
RetailMeNot
Abuelo's
-- All day on February 22, get $2 off the popular El Jefe margarita. Plus, for every premium margarita sold, the restaurant will donate $2 to No Kid Hungry, a non-profit organization working to end child hunger in America.
Bad Daddy's Burger Bar
-- Get into the Margarita Day spirit with these specials on February 22: a $4 Bad Ass Rocks Marg, $5 Bad Ass Pineapple Jalapeño Rocks Marg, $5 Bad Ass Strawberry Habanero Rocks Marg and a $5 Prickly Pear Marg!
Bahama Breeze
-- Celebrate National Margarita Day on February 22 with their $5 Classic Margaritas. Also, enjoy a premium Margarita for a bit more, including the Mystic Margarita and Dragon Fruit Margarita.
Bulla Gastrobar
-- You can sip on $7 margaritas all day long on February 22!
Chili's
-- Get the famous Presidente Margaritas and February's Margarita of the Month, the Grand Romance Rita, for just $5 each. Plus, get their Meal For 2 deal ($25), which includes an appetizer, two full-sized entrées and a dessert.
Chuy's
-- For $2 extra, make any regular house or frozen 'Rita a Grande and keep the commemorative cup! Or kick your margarita up a notch with $1 floaters of tequila or orange liqueur. They are also serving Frozen Pineapple Jalapeño 'Ritas made with Dulce Vida Pineapple Jalapeño tequila, lime and pineapple juices.
Fuzzy's Taco Shop
-- Get 12 oz. House FuzzyRitas all day for just $3 (on the rocks or frozen).
Hurricane Grill and Wings
-- Guests are invited to enjoy $3 margs all day long to celebrate the big day.
Mellow Mushroom
-- Stop by and get a large pizza for just $10 when you sip on one of their classic margaritas. they are offering offers three versions of the classic RB Margarita.
Miller's Ale House
-- Enjoy $2.22 House Margaritas, or upgrade to Patrón Silver for just $2 more. Available only until 8 p.m. ET and not available at locations in Georgia or Massachussetts.
Ninety Nine Restaurant and Pub
-- Get the House Cuervo Margarita for $4.99.
On the Border
-- So much yes to this month-long fiesta in honor of National Margarita Day! Now through February 28, get the 1800 Grande 'Rita made with premium 1800 Silver Tequila for just $5. You can also customize your margarita by adding a Meltdown, which is extra tequila or other liqueurs like Blue Curacao or Sour Apple. Don't mind if we do!
Taco Cabana
-- Get $2 margaritas from 4–7 p.m on Monday.
Twin Peaks
-- Corporate Twin Peaks locations will have House Margaritas for $4 and the Peaks Margarita for $6 all day on February 22.
Wet Willie's
-- Last year they offered a special Margarita daiquiri flight that included samples of their classic, strawberry, sour apple and mango margarita mixes. We'll let you know if they bring this back!
---
Top Secret Recipes Step-by-Step
More Holiday Restaurant Deals and Freebies
🍽️
76 Restaurant Deals for Valentine's Day
🍽️
National Pizza Week Deals and Freebies
🍽️
Virtual Superbowl Party Ideas, Free Printables, 40 Restaurant Freebies and Deals
🍽️
45 Restaurants Open on Thanksgiving
🍽️
Black Friday and Cyber Monday Restaurant Deals and Freebies
🍽️
Restaurants Open on New Year's Eve and New Year's Day, Offering Specials to Ring the New Year
🍽️
Best Places to Pre-Order a Thanksgiving Meal From
🍽️
Halloween Restaurant Freebies and Special Deals
🍽️
October 14th Special Days - National Dessert Day Deals
🍽️
October 4th Special Days: Featuring National Taco Day Deals and Freebies!
🍽️
September 29th Special Days: Featuring Coffee Day Freebies and Deals!
🍽️
September 18th Special Days - Featuring 48+ Cheeseburger Deals and Freebies
🍽️
July 19th Special Days - National Ice Cream Day
🍽️
July 15 Special Days - Tax Day Freebies and Deals!
🍽️
July 13th Special Days - Featuring Fries Freebies!