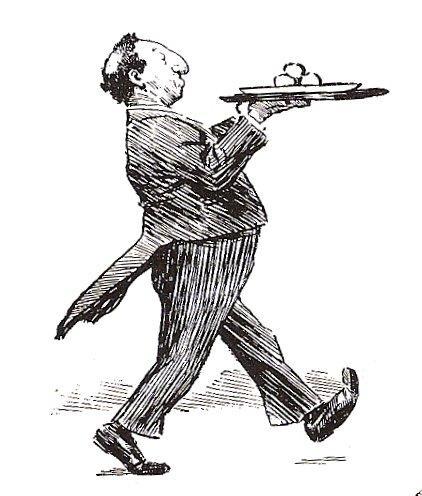 It's Foodies London this weekend. Here's Ann…
A row simmers (always a good word for foodies) over whether Jean-Paul Juncker should be the next European president. David Cameron thinks not – almost everyone else seems to think yes.
Mr. Juncker comes from Luxembourg, and I have updating my knowledge of what Luxemburgers like to eat. The national dish is Judd mat Gaardebounen, or Smoked Collar of Pork with Broad Beans – soak your smoked collar of pork overnight, then simmer it with vegetables, add some cubes of bacon and fried onion, then the beans, and some savory.
Serve it, according to the recipe I found, on a large plate…
And with that, perhaps, Gromperekichelcher, a kind of potato pancake. Follow it with plum tart, sugar coated doughnuts, or apples in pastry.
And then, probably, a little nap.
But then national dishes can often be misleading. Ours is often said to be fish and chips, but that has slipped down the list in recent years, to be replaced by chicken tikka masala. This in turn has been replaced by Chinese stir fry, a rather more international choice than Judd mat Gaardebounen.
Ann's next Foodies London walk is this Saturday 7th June 2014 at 10:00a.m - meet at Monument Tube (Fish Street Hill Exit).
A London Walk costs £9 – £7 concession. To join a London Walk, simply meet your guide at the designated tube station at the appointed time. Details of all London Walks can be found at
www.walks.com
.