Did you know that 1 in 10 children in Canada live in poverty and are at risk of facing their everyday adventures without breakfast?  These children are at a huge disadvantage because, as studies have shown, breakfast helps kids to boost their academic performance by assisting in improved behaviour, reduced absences & tardiness and by increasing focus & physical performance.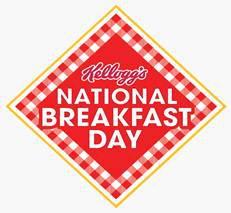 Kellogg's is trying to help by teaming up with the Breakfast Clubs of Canada and Breakfast for Learning to encourage Canadians to help these children who go without by celebrating National Breakfast Day on Thursday, March 8th, 2012 – and they are inviting you to take part.
All day on Thursday (March 8, 2012), Kellogg's will be providing Canadians across the country with free mini-packs of Kellogg's Rice Krispies cereal (which, if you remember, used to be my absolute favorite when I was a child) to raise awareness about our country's hungry children.  So keep an eye out for them!  In return, Kellogg's will donate to their National Breakfast Day charity partners – so a bowl of cereal for you (one of the mini-packs) will equal a bowl for a hungry child.
You heard that right – for every box given out by the end of the day, Kellogg's will match it with a box for a hungry child through their charity partners (mentioned above).
And, because I know you are all charity minded and want to help as many children as possible, and because I know not all of you will be able to partake in this all Canadian free mini-pak giveaway on Thursday (perhaps you are in a different country or are just  not in the right place at the right time), there are other ways to donate and help out.
And I know you'll help out because your heart is huge – or you wouldn't be on this blog right? RIGHT?
Anyways, to help out (further) and to get involved, feel free to
1) Visit the Kellogg's website to view the breakfast video & share the message with friends & family…
2) Pick-up a specially marked box of Kellogg's cereal in-store for a unique pin code to redeem for a free breakfast item
(And yes, your purchase will still help the charities because Kellogg's will match your donations/purchases by making a donation to Breakfast Clubs of Canada and Breakfast for Learning for each purchase you make)
3) Visit the breakfast charities directly to make your own donation and find out more about the great work they're doing to fight hunger in Canada.  The charities, just in case you forgot, are the Breakfast Clubs of Canada and Breakfast for Learning.
4) Tweet your support using the hashtag #shareyourbreakfast if you are on twitter (and if you're  not, get on there, tweet it and then tell me hello!)
Thank you for taking part everyone and doing all you can!
Don't forget, on Thursday 8th March, 2012, #shareyourbreakfast and make the day a little brighter for a child in need.