Nathan Parsons who played the barkeeper, "Godot" on Bunheads will take over the role of James on True Blood for Season 7, after Luke Grimes left the role last month. In addition to Bunheads, Parsons spent four years on General Hospital as Luke's love child, Ethan Lovett.
As we told you recently, Luke Grimes quit his job as James last month.  Now, we've also learned a bit more about why Luke Grimes left the part.
TVLine reports that:
According to a True Blood insider, James will find himself at the center of asurprising love triangle in Season 7.
Below is a photo of Nathan: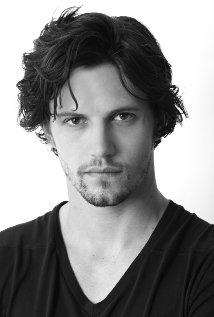 Nathan looks like a good substitute to me, what do you think? Let us know in the comments below.
source: TVLine