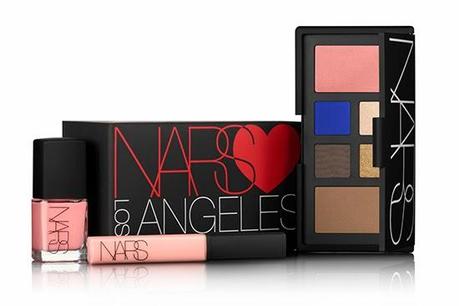 For Fall 2013, NARS debuts a new limited edition gift set, based on the glamorous city's top-selling shades. Elevate any look with four evocative Eyeshadow hues and the brand's iconic Deep Throat Blush and Laguna Bronzing Powder for cheeks – paired with cult favorite Nail Polish and Lip Gloss shades.
NARS Loves Los Angeles Set-$75

Deep Throat-Flirty sheer peach (Blush)
Abyssinia-Delicate pearl sheen (Eyeshadow)
Etrusque-Antique (Eyeshadow)
Outremer-Bright true blue (Eyeshadow)
Bali-Neutral brown (Eyeshadow)
Laguna-Brown with golden shimmer (Bronzing Powder)
Trouville-Seashell pink (Nail Polish)
Turkish Delight-Pink sherbet (Lip Gloss)
Availability:
On September 1, 2013 at narscosmetics.com.
Makeup artists have long used multiple shades of blush to give the face depth and dimension. Now beauty lovers can get creative with their own cheek technique at home, with two new limited edition blush palettes, each featuring four of the brand's top-selling shades. Sculpt, highlight, and define the face for a variety of bold, modern, and artistic beauty looks.
Adult Content-$49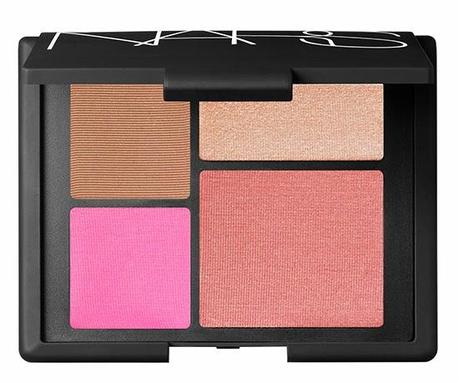 Zen-Natural beige
Miss Liberty-Soft, shimmering peach
Deep Throat-Flirty, sheer peach
Desire-Cotton candy pink
Killing Me Softly-$49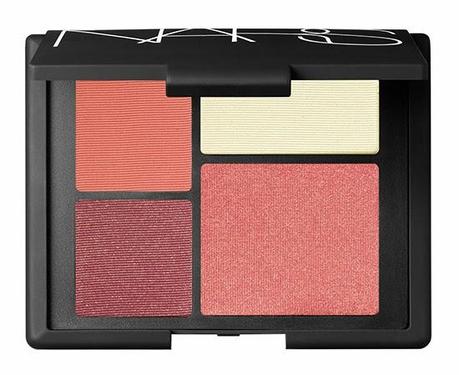 Gilda-Perfect coral with a hint of red
Albatross-Luminous glow
Orgasm-Peachy pink with golden shimmer
Outlaw-Soft rose tone with golden shimmer
Availability: 
On September 1 at NARS boutiques and narscosmetics.com.