The next stop on my itinerary: Nara! But first, some essentials such as where to sleep, where to eat, and how to go around (or rather, where I slept, where I ate, and how I found my way around).
Sleep


Hiloki Hostel

1-22 Omiyacho 1, Nara 630-8115+81 74 287 [email protected] page: Hiloki Hostel
I found the perfect hostel for my 2-night stay in Nara: Hiloki Hostel, just a 3-minute walk from JR Nara Station, which is also where buses to all the sites in Nara I planned to visit depart. I was lucky to have been one of Hiloki Hostel's first few guests. When I stayed there, it had only been in business for less than two months!
The hostel is small with the reception, common area, and kitchen on the ground floor (I think a washing machine and dryer are also available for a fee); three private rooms on the second floor; and two dorm rooms on the third floor.
Let's talk about the dorm, because that's where I stayed. There is one 6-bed mixed dorm and one 4-bed female dorm. The ladder to the upper bunk was inclined making it easy to go up/down. The bed was comfortable and I was grateful for the lamp and outlets (two regular and two USB outlets) provided for each bunk bed. There are small lockers provided in each dorm room. The dorm room floor has two toilets (one for each gender), two shower rooms (one for each gender), and two sinks. The dorm room did not feel cramped and there was enough space for luggage. Keys to the room and to the hostel is provided for each guest. Hiloki, the owner, being a traveler himself, has thought of all the necessary things a traveler might need in a hostel (well, except for the towel—no bath towel provided so bring your own).
The only downside (which wasn't a problem for me, but might be for others) is that the hostel reception is only open from 830AM to 1130AM and 330PM to 830PM. I made sure to arrive after 330PM for check in (if you arrive early in Nara, you could just leave your luggage in a locker in Nara Station). And when I checked out after two nights, Hiloki was kind enough to let me leave my luggage at the reception and I just came back for it when the reception opened in the afternoon.
If I have the chance to go back to Nara, I would definitely stay at Hiloki Hostel again!

Price:
Dorm beds start at 2500 yen.
Private rooms start at 4500 yen.
Book Hiloki Hostel through booking.com
* All Hiloki Hostel photos were taken from booking.com.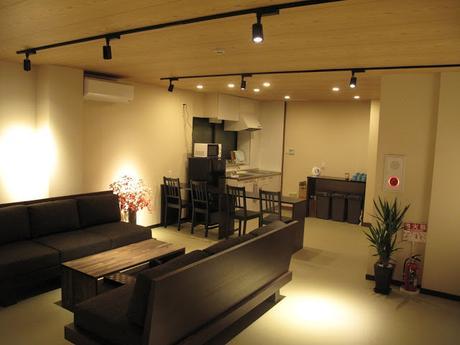 Common area and kitchen at the ground floor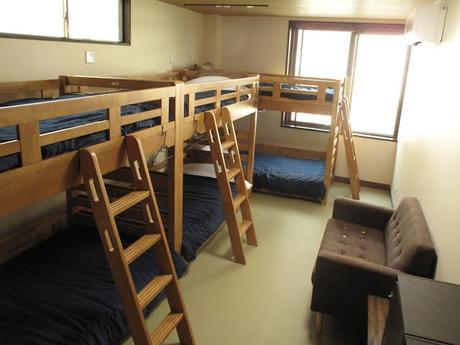 6-bed mixed dorm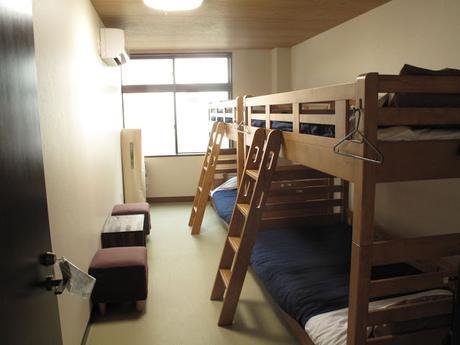 4-bed female dorm
Eat


Matsunoya

1-1-10 Omiya, Nara City 630-8115Weekdays 10AM to 11PMSaturdays, Sundays, and Holidays 9AM to 3PM
Maysunoya is a Japanese fastfood restaurant serving rice bowls (beef, pork, chicken), curry, and set meals. There are four branches of Matsunoya in Nara City and several around Japan, and the one I dined in was just outside Nara Station and a few steps from Hiloki Hostel.
I had the oyakodon (chicken and egg rice bowl) which includes a bowl of miso soup for 490 yen. It was a delicious and filling meal, and cheap (for Japan, I would think).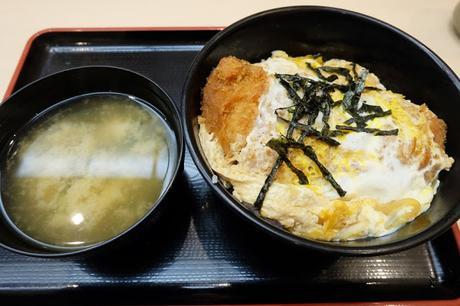 Oyakodon (490 yen)


やよい軒

Yayoiken

1-1 Sanjo Honmachi, Nara CityDaily 7AM to 11PM
Another good restaurant I found was Yayoiken, a restaurant serving teishoku (traditional Japanese set meal). There are many branches around the country and I discovered it at Nara Station. There was no English menu outside but the food photos and the shokuhin sampuru (plastic food samples) looked good. And indeed the food was delicious! I was so glad to have walked in ordered the irodori (790 yen) which had six different kinds of food on a tray plus a bowl of rice and a bowl or miso soup.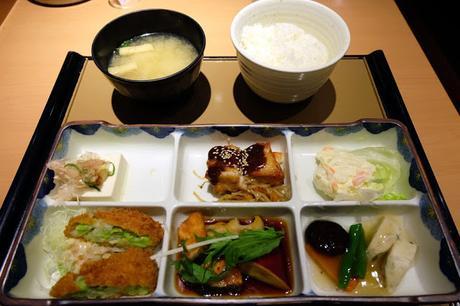 Irodori (790 yen)


Tenpyoan Cafe

16 Kasugano-cho, Nara City 630-8212Daily 11AM to 630PM
Tenpyoan Cafe is located in Yume Kaze Plaza near Nara Park. There is another branch in Nara City but quite far from the city center, and another branch in the neighboring city of Yamatokoriyama. I had lunch at the branch near Nara Park and being in that location, it was very busy, with a long queue of tourists.
Their menu consists of only five items, and only two of which were meals. I was grateful for that because by the time I had a seat, I was so hungry and did not need a long list of dishes to mull over. So I had two choices: chicken and rice set, or noodle set (choice of hot or cold noodle). I chose noodles (miwa soumen set), hot. The taste was okay. And for 1230 yen, I thought it was too expensive.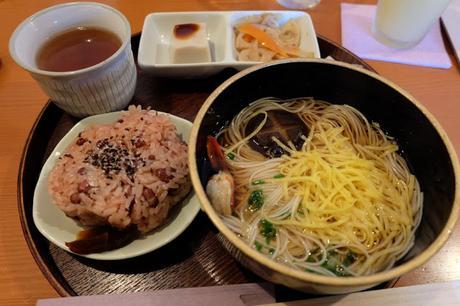 Miwa soumen set with drink (1230 yen)
Wander
There are trains in Nara but the best way to get to the many sites in Nara City, in my opinion, is by bus. The bus network serves all sites a tourist might possibly want to visit, including two UNESCO World Heritage Sites waaaayyy out of town: Horyuji and Hokkiji. (Within Nara City are seven UNESCO World Heritage Sites: Yakushiji, Toshodaiji, Heijo Palace Remains, Kasuga Taisha, Gangoji, Todaiji, and Kofukuji.)
The 1-day Bus Pass costs 500 yen, while the 1-day Wide Bus Pass (which can reach Horyuji and Hokkiji) costs 1000 yen. A 2-day Wide Bus Pass costs 1500 yen. The bus passes can be bought at the Bus Information Centers at JR Nara Station and at Kintetsu Nara Station. A bus route map will be provided with the pass. To use the pass, you just need to show the pass to the bus driver when you get on/off the bus.
Japan
Know Before You Go
Single Entry Tourist Visa for Japan
Roam Around Japan with a Swagger
An Ignoramus in Japan: Vending Machines
An Ignoramus in Japan: Bathrooms and Toilets
An Ignoramus in Japan: Manhole Covers
I Spy With My Little Eye: Japan's Fashion Contradictions
I Spy With My Little Eye: On the Go in Japan


From Tokyo to Hiroshima (2015)


10D/9N | Tokyo, Toyama, Kyoto, Hyogo, Osaka, Hiroshima
Tokyo Accommodation: Shinjuku Airbnb
Tokyo: Memorable Tokyo Eats
Tokyo: Odaiba
Tokyo: Doing Touristy Things in Tokyo
Toyama: A Hamlet Called Ainokura
Kyoto Accommodation: K's House Hostel Kyoto
Kyoto, Japanecdote: Wisdom from the Road: On exits #2
Kyoto: By the Thousands (Kyoto Imperial Palace, Sanjusangendo, Fushimi Inari Taisha, Arashiyama Bamboo Grove)
Kyoto, Japanecdote: Turning Japanese
Kyoto: Braving the Crowds at these UNESCO World Heritage Sites in Kyoto (Kiyomizu-dera, Nijo Castle, Kinkakuji)
Hyogo, Japanecdote: If Only I Could Speak Nihongo
Hyogo: Day Trip to Himeji: Himeji Castle and Shoshazan Engyoji Temple
Hyogo, Japanecdote: Am I an Alien?
Hiroshima: Strolling and Snacking in Miyajima
Hiroshima: Remembering the Past in Hiroshima
Osaka, Japanecdote: How to Lose Friends
Osaka Accommodation: Osaka Airbnb
Osaka, Japanecdote: Where is Bentencho Station?
Osaka: Osaka Adlaw, Osaka Ako sa Osaka
Osaka, Japanecdote: Learn From Your Mistakes


Kansai Diaries (2016)


9D/9N | Wakayama, Nara, Kyoto, Osaka
UNESCO World Heritage Sites in the Kansai Region
Osaka: Day 0: Arrival
Osaka Accommodations: Hotel Raizan, Hotel Mikado
Wakayama: Day 1: Going to, Sleeping in, and Eating in Koyasan
Wakayama: Day 1½: West Side of Koya Town
Wakayama: Koyasan Sidewalk Shorts
Wakayama: Days 1¾–2: Okunoin, Three Times
Nara: Sleep, Eating, and Explore Nara City (you're here!)
Kyoto Accommodations: Guesthouse Wind Villa, Shiori Yado