Text copyright 2017 Art of Living, PrimaMedia,Inc/Maria Liberati
The region of Campania is well known for many things: the Island of Capri, the Roman ruins of Pompeii, Neopolitan pizza,  Sophia Loren. Although when most people travel to Italy, they primarily pay homage to the country's "big three", Rome, Florence, and Venice, the area of Campania can bestow more than enough breathtaking views, fascinating historical sites, and delicious food to last a lifetime.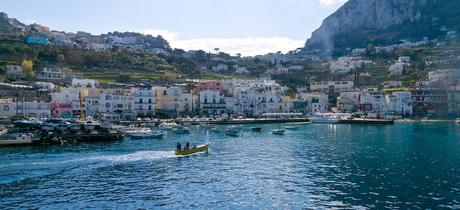 (photocredit capri.com)
Campania is located in southern Italy and its capitol is Napoli (Naples). Its name derives from the Latin word, Campania Felix, which means "fortunate countryside." At one time it was part of the Magna Graecia, which were the Greek colonies of Southern Italy. It became part of the Roman Republic, and following its collapse in what is now southern Italy. It became part of the Roman Republic and following Rome's collapse, it was controlled by numerous outside, governing parties.
Some of Italy's most stunning sites are found in Campania. The Island of Capri, a popular choice for honeymooners, filled with awe-inspiring views, whitewashed buildings, and lemon trees, receives visitors year round. However, it becomes completely inundated with tourists during the summer months, when people desperately yearn to savor the island's gorgeous and romantic ambience. Amalfi, a city that enjoys an incredible location allows for a spectacular view upon approach into the city; it is based at the slope of the steep Lattari Hills and overlooks the Bay of Salerno.
Pompeii, the city that was destroyed and completely buried when the imposing Mount Vesuvius volcano erupted in 79 AD, continues to attract and amaze tourists who seek out the town's many well-preserved and still intact buildings and artifacts. It is one of Italy's most visited tourist attractions, receiving approximately 2.5 million visitors each year.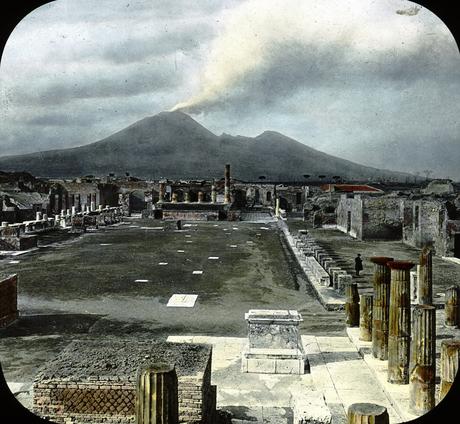 (wikimedia.org)
The Campania region is home to many delectable foods. The modern pizza is said to have originated in Naples. One such version is the timeless pizza Margherita, made with olive oil, tomato sauce, mozzarella cheese, and basil leaves. Two famous sweet indulgences include the baba cake, an old Austrian cake that arrived in Campania during Austrian control of the Kingdom of Naples and was modified to become a cake that people could eat when on the go, and sfogliatella, a pastry cake from the Amalfi coast, that has begun to enjoy worldwide recognition. Lastly, Campania is also famous for its beautiful and delicious lemons, which come from the city of Sorrento.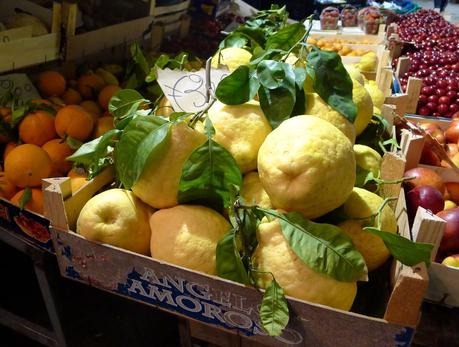 (wikimedia.org)
Campania is waiting to be explored by all who visit, and will not disappoint those who sample the food, drive along the coastal roads, and become captivated by its breath taking sites. Campania awaits…
And to make your own authentic Neapolitan Pizza get your copy of The Basic Art of …Pizza