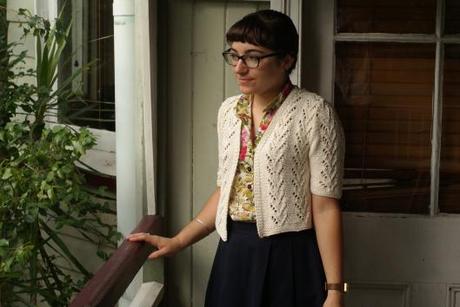 I picked up a book of vintage knitting patterns from the Woolloongabba Antique Centre a little while ago, and made this light cardigan called Naples from some cotton I got in Paris a few years ago. It was well worth unravelling the ill-thought-through cable polo shirt I originally made out of it in exchange for this 1940s lace affair.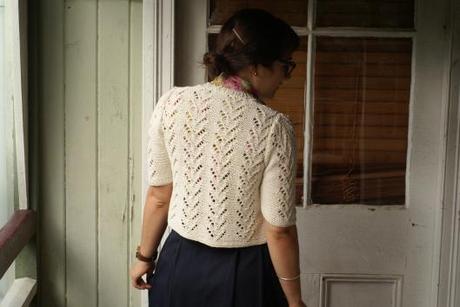 It was my first effort at a lace pattern, and there were only a few minor angry words at the beginning, and only a couple of minor beer-and-knitting altercations at the pub–but nothing that couldn't be fixed in the morning.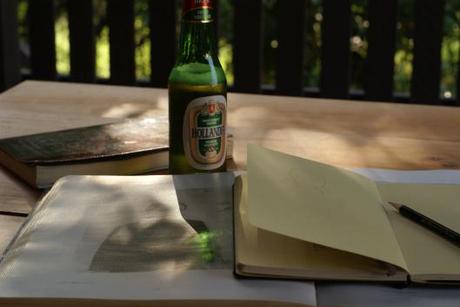 Another excellent combination: beer and drawing on the veranda. Here I am making a copy of one of Antonio Lopez's beautiful drawings.