China does have a lot of people, no doubt. This video is from a trip to Shanghai in 2009 when I lived in Hong Kong. Despite the crowds, it had a very Western commercialism feel about it. Globalization in action..
The photo below is from the glass floor in the Oriental Pearl Tower. Those with vertigo should steer clear...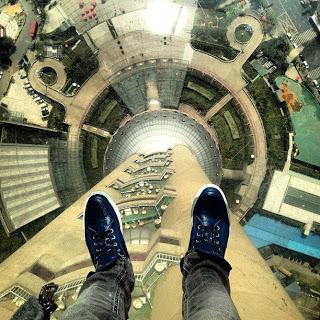 photo credit
here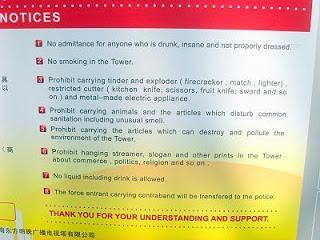 Perhaps the sign on the ground floor is appropriate?
Tags: ..
Nanjing Road Pedestrian Street, Shanghai, China
..
If you like what you've read, why not subscribe to updates click here