Friday, March 1st Mercy Multiplied Founder and President Nancy Alcorn released a new book Treatment or Transformation: 13 Real Stories Why You Can't Argue With A Changed Life.
The book of renewal span stories of women choosing to reach out for help in the face of anxiety, depression, unhealthy relationships and more.  The popular Netflix series 13 Reasons Why  served as the impetus for the timely book.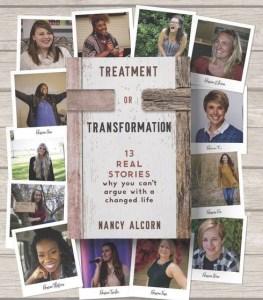 Alcorn's friends are sharing in her belief that transformation is possible:
"My good friend, Nancy Alcorn, is the founder and president of Mercy. I have seen firsthand young women completely transformed by the work of Mercy, and I believe in what they are doing!" – Kay Robertson, Co-Star of Duck Dynasty.
"With the dysfunction of families, children having babies, rampant sexual abuse, and the lack of morality, it is difficult to see any hope for young women to have self-esteem and grow in wholeness. Mercy is not afraid to deal with the ugly, tough stuff—sexual abuse, cutting, starvation. Nancy and her Mercy team get to the core issues. If you have a daughter, work with girls, or are a young woman struggling with these issues… you want to hear what Nancy has to say. It is sure to change your life." – Cece Winans, 12X GRAMMY® Award Winner.
"When you meet people who are passionate, driven, and living their life with a purpose like Nancy Alcorn, you want to get behind them. I've seen the results of the lives changed because of the awesome ministry that is literally diving into the most wounded parts of these young women's lives and saying, 'that's not who you are', the best is yet to come." – Matthew West, 4X GRAMMY® Nominee.
Purchase Treatment or Transformation: 13 Real Stories Why You Can't Argue With A Changed Life here or here.
#ICYMI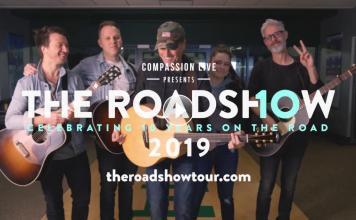 "The Roadshow Tour" 2019 Epic Mash Up Featuring Matthew West & More
Christian Music
FirstLadyB

-
March 1, 2019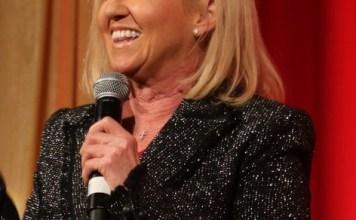 Nancy Alcorn New Book 'Treatment or Transformation' Out Friday, March 1st
Christian News
FirstLadyB

-
March 1, 2019

Live-Action "Dumbo" New Featurette Now Available
March 1, 2019

Fresh Start Worship Performs on Dr. Jamal Bryant's 'Power To The People'
March 1, 2019

Annie Moses Band Teams Up With Gov. Mike Huckabee For 16th Annual Summer Music Festival
March 1, 2019

[LISTEN] Latrese Releases New Single "One Touch" 2 Radio
March 1, 2019