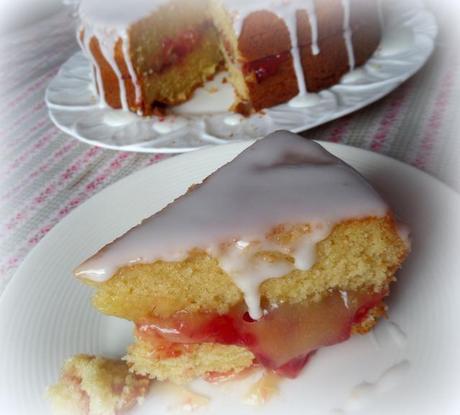 I received another Degusta Box this month.  I sure love getting those boxes!  I'm just like a child on Christmas morning when one arrives!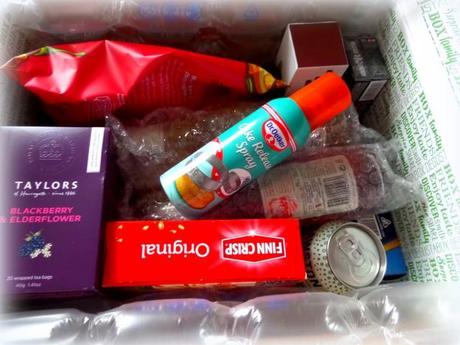 I wanted to tell you this morning about what came in my Degustabox for May, and what I did with it.   Once a month, each month Degustabox will deliver to your home 10 to 15 new, special or innovative food products for you to try in the comfort of your own home via a subscription service.  A monthly subscription costs £9.99 and there is a delivery fee of £3, for a total of £12.99, and what you receive can be tailored to the types of things that you like and would use.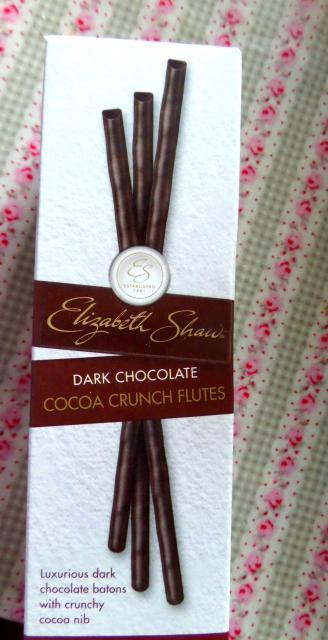 Elizabeth Shaw Chocolate Flutes -  This  new Flutes range of delightful and luxurious chocolate batons are truly a tasty treat for all and not only do they taste divine, but they look the part as well. Presented in a gorgeous golden box, they are perfect for sharing, giving as a token gift or keeping for your own pure indulgence! With flavours such as Mint, Orange, Cappuccino, Amaretto and Cocoa Crunch (all suitable for vegetarians), you certainly have plenty of tasty choices.  I received the Cocoa Crunch ones and they were delicious, with the lovely depth of luxurious rich dark chocolate combined with the crunch of cocoa nibs!  Scrummo!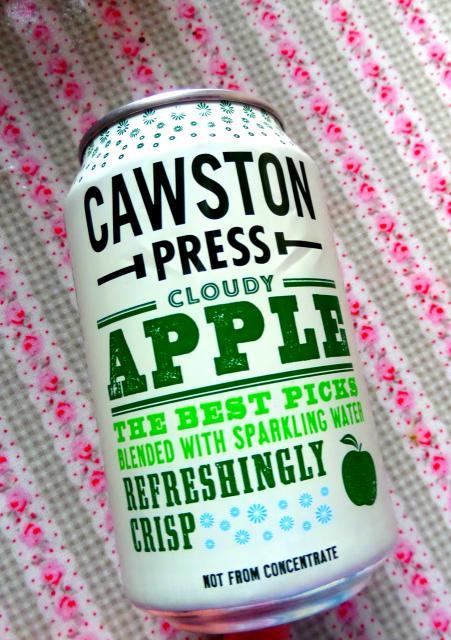 Cawston Press Cloudy Apple drink.  A delightfully fresh tasting soft drink from Cawston Press, there are no preservatives or artificial sweeteners in this drink.   Sparkling and not made from concentrate.  This was really nice.  I adore sparkling apple drinks.
£1 per can
Facebook.com/casstonpress
@cawstonpress#lovesparkles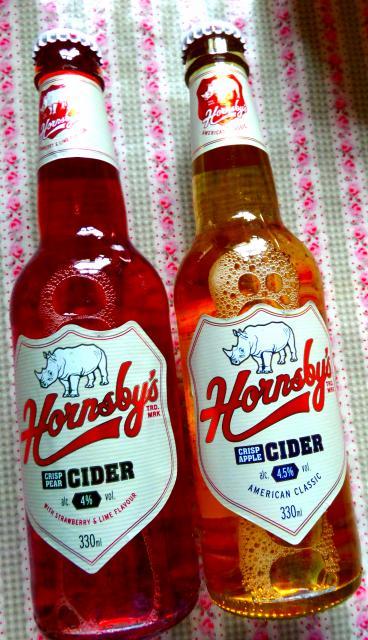 Hornsby's sparkling ciders, both the crisp apple cider and the Strawberry & Lime Cider.  Since I do not drink alcohol, I have not tasted this, but have set the bottles aside to do a stew from when the weather allows.
British gent George Hornsby emigrated to California many moons ago - in search of a new life and an inspiring adventure. After setting up shop in the states, George loved everything American but missed the crisp taste of his favorite British-brewed ciders. Never one to wallow, George decided to bring the best of Britain to America, whipping up batch after batch of crisp apple cider - much to the delight of his new American friends. Soon enough, everyone state side grew to love the quality and flavor of this quintessentially British cider.
Hornsby's Crisp Apple Cider – We've taken inspiration from the land of the Big Apple to make this crisp cider, bursting with juice flavor. Hornsby's Crisp Apple Cider, tastes great with a hint of cinnamon.

Hornsby's Strawberry & Lime Cider – A dream team of pear cider with lip-smacking lime and sassy strawberry flavours. Why not try Hornsby's Strawberry and Lime with a sprig of mint.
facebook.com/hornsbys
£5.00 4 X 330ml pack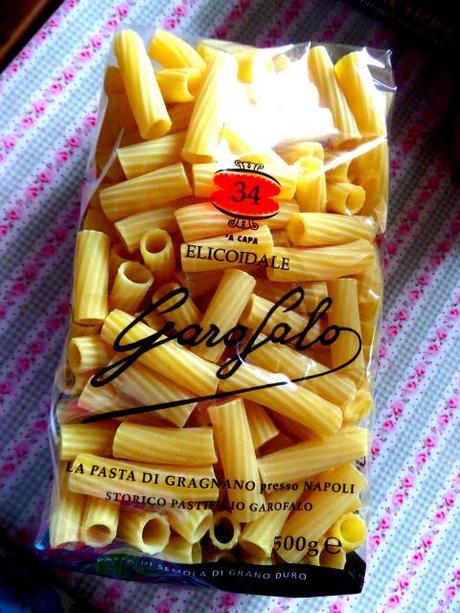 Garofalo Pasta
Excellent pasta is made with high quality durum wheat semolina – no secret ingredients. It should have the color and aroma of wheat, so you can see the quality of Garofalo pasta when you touch it and cook it, even before tasting it. Generations of knowledge, talent and pride are concentrated in Grangano, the pasta capital of Italy and home to Garofalo pasta.
Our second and third generation workers incorporate their decades of knowledge in the art and skill of pasta-making, with the efficiencies of today's technology. Our packaging is as transparent as our belief that making pasta is an ancient art with its own code of rules. It is the result of an understanding that has been passed from generation to generation, and can be tasted in every pack of Garofalo pasta. Garofalo have over 76 different shapes, produced using bronze die to give the texture ideal for any sauce. The pasta ranges include Traditional pasta, Organic Whole Wheat, Gluten Free pasta and a range of Kids Pasta in fun shapes and small sizes.  I use the Garofalo pasta often and really like it.  I also love that they have a gluten free range, which I have also tried and liked.
£1.89 each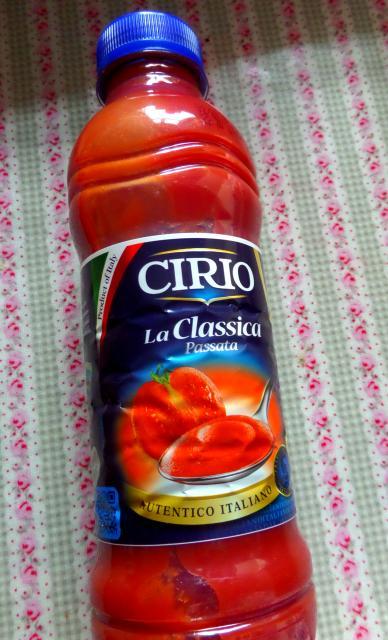 Cirio Passata and Tomato Paste
La Classica is ready to use passata.  Ripe and luscious tomatoes are crushed and bottled to season all dishes, giving them a unique Taste-of-Italy experience.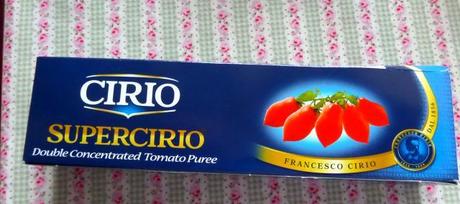 SuperCirio Tomato Puree delivers an unmistakably authentic, genuine and delicate taste.  Rich, thick an dpacked with Cirio's vivid read tomatoes, it's texture is inviting and brings the homemade taste of Italy to your home.
These are both products which I already use, along with their tinned tomatoes and I have always been more than happy with them.
£1.35 Passata  £1.19 Puree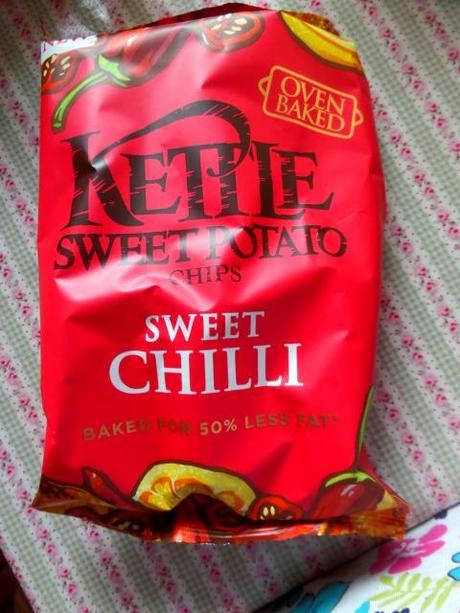 New Kettle Sweet Chilli Sweet Potato Chips.   This was the first thing to disappear!  A delicious and crisp alternative to regular chips, these are baked for 50% less fat and then seasoned with great tasting ingredients.  Available in Waitrose in Lightly Salted and Sweet Chilli flavours.  No added MSN, artificial flavours or colours and containing 50% less fat than fried vegetable chips, these were winners!  WE loved them!  They were absolutely delicious.  The only problem was to keep ourselves myself from eating the whole bag in one sitting.
£2.49 and available at Waitrose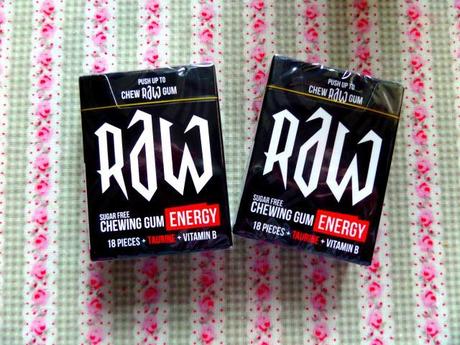 Raw sugar free chewing gum.  Raw is a sugar free chewing gum which gives you a boost when you need it most.  Rich in vitamin B and with each pack containing 18 pieces of flavour-packed gum.  By using a unique flavour, Raw is perfect for on the go activities.  This was quite nice and had a really tasty fruity flavor.
£0.99 each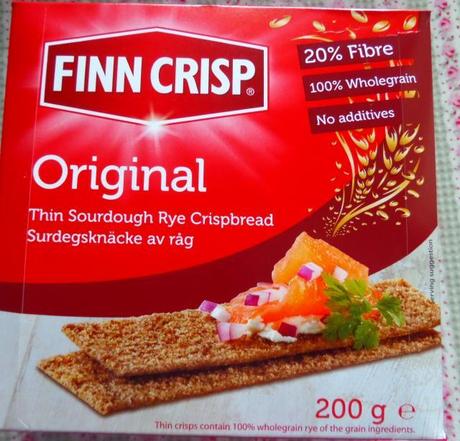 Crunchy Finn Crisp Original crisp bread reflects all that is good about Nordic cuisine, using only natural ingredients.  It contains two distinct sources of goodness:  made from whole grain, it is rich in fibre, vitamins, minerals and antioxidants, and as it is baked with sour dough, it's low in fat with a distinctive tangy flavor.  We are no stranger to this product either.  I like to have this instead of bread at lunchtime, either with some salad or a sandwich filling dolloped on top.  I love the taste and that I am eating something which is healthy.
£1.29 each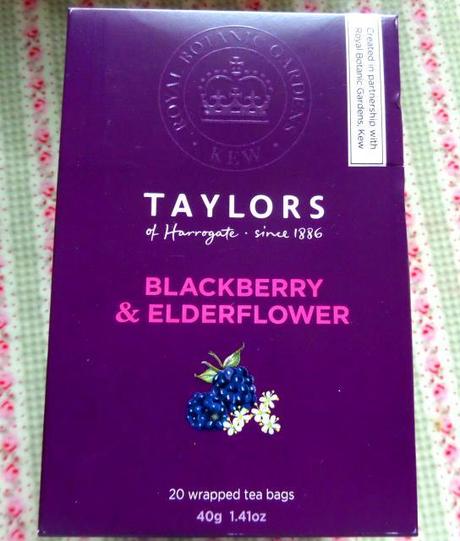 Taylors of Harrogate Blackberry & Elderflower Tea.  Nobody understands plants like the Royal Botanic Gardens, Kew.  The Taylors of Harrogate experts have worked in partnership to creat a range of six remarkable tea infusions using fine fruits and hergs:  Blackberry & Elderflower, Sweet Rhubarb, Chamomile & Vanilla, Lemongrass & Ginger, Peppermint Leaf and Spiced Apple.  Beautiful flavours.  We have been enjoying the box I received both hot and cold and poured over ice.  Fabulous flavor.  Fabulous!
£2.99 per box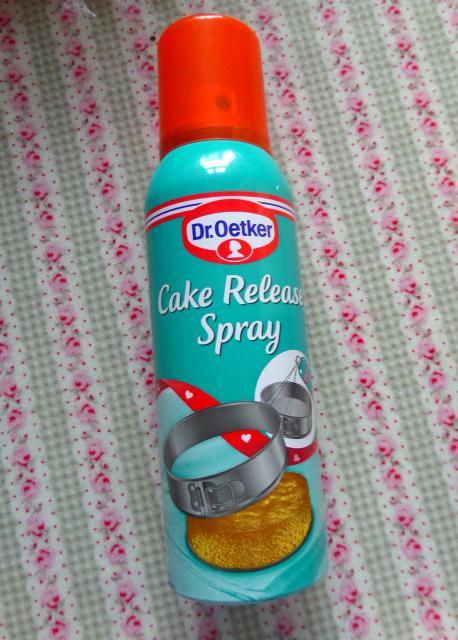 Dr Oetker Cake Release Spray - No stranger to the Dr Oetker products this was one that I had not used before.  This is an oil spray used by home bakers which eliminates the need for greasing or lining tins and trays before pouring in your cake mixture.  It's fabulous for using on large or irregular shaped tins (think Bundt tin here), helping you to achieve perfect baking results.  There is nothing more frustrating than having a cake stick to a tin, and when you are using fiddly tins with lots of grooves and crevices, it's really difficult to get the butter into those creases just right.  This works like a charm!  We like, and that is why this month, this is the product I am highlighting with a special recipe.
£2.28 each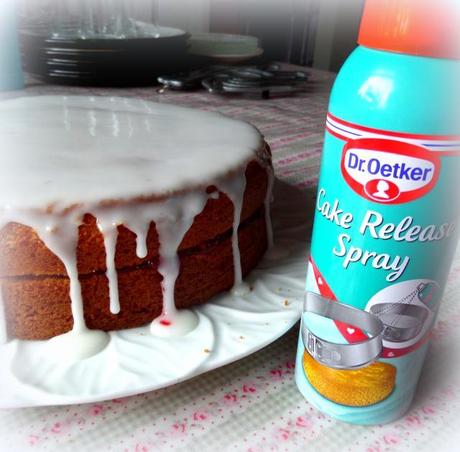 We had two sets of missionaries over for tea last week.  The girls got the Magic Custard Cake, which has proved really popular on here, and the lads got Nan's Butter Cake.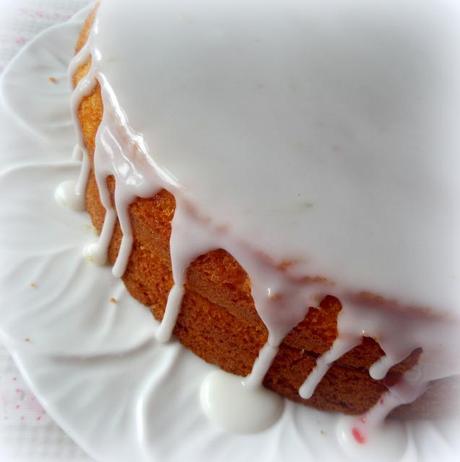 This has to be one of my absolute favorite cakes . . . with a great old fashioned flavor that you can dress up or down as you wish, depending on how you choose to ice or fill it.  You may not even choose to do either.  It's delicious even on it's own.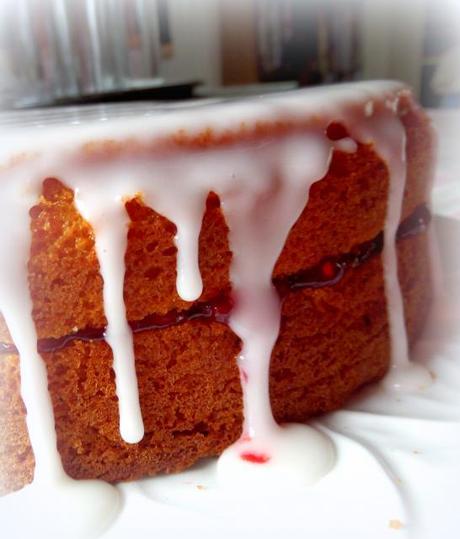 When I was a girl, my mom always filled her cakes with jam between the layers and so that has always been my favorite way to fill a cake.  The glaze icing is nice for this as there is no fat involved as in traditional icings . . . just lemon juice and icing sugar.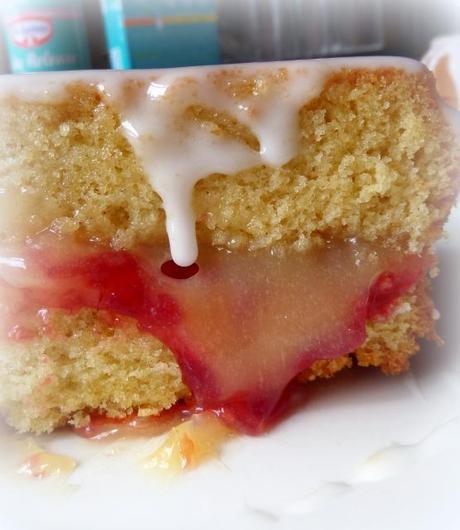 This time I doubled up on the filling flavours by adding both a layer of sweet raspberry jam and a layer of tart/sweet and  moreish lemon curd in the middle.  You all know how much I love my lemon curd!!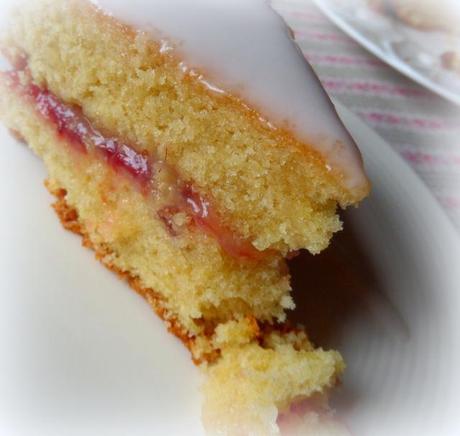 It went down a real treat with the lads!  They gobbled it up!  I was glad.  Even Todd (who says he doesn't like Lemon) had two slices!  But then again  . . . what's not to like???  Rich moist butter cake with two fillings and that tart glaze???  Absolutely nothing.  Winner winner, chicken dinner!  (And the cake release worked like a charm!)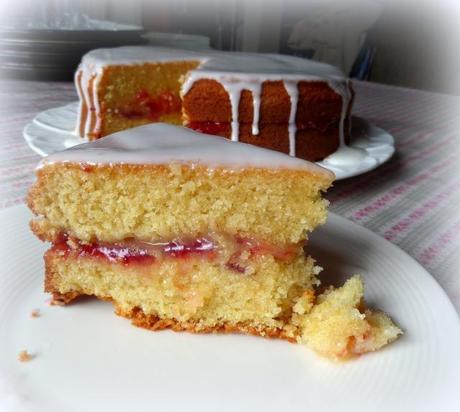 *Nan's Butter Cake*
Makes one 8 inch round cake
Printable Recipe
This is a delicious moist cake, very much like the ones your nan might have made.  Simple and easy as all of the ingredients are just dumped into a bowl and beaten together.127g of unsalted butter, well softened (1/2 cup plus 1 TBS)1 tsp vanilla extract218g of caster sugar (1 cup plus 1 1/2 TBS)3 large free range eggs225g of plain flour, sifted (1 1/2 cups plus 1 1/2 TBS)1/2 tsp of baking powder, sifted1/4 tsp  bicarbonate of soda, sifted (baking soda)pinch of fine sea salt120ml of whole milk, at room temperature (1/2 cup)Glaze:140g of sifted icing sugar (1 cup)1 to 2 TBS lemon juice as needed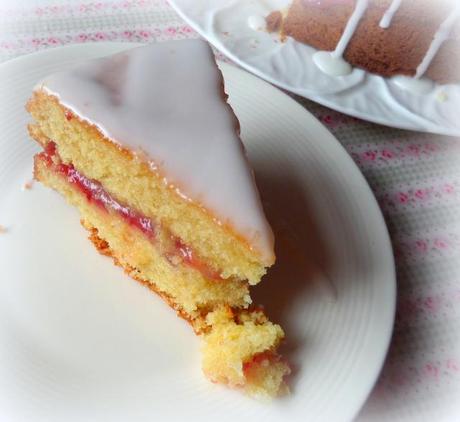 Preheat the oven to 160*C/325*F. gas mark 3.  Butter an 8 inch round pan very well.  Line with baking paper and butter the paper also.  Set aside.Place all of the ingredients into a large bowl in the order given.   Using an electric whisk, beat on low speed just until combined.  Scrape the sides of the bowl.   Continue to beatat high speed, until the mixture is smooth.  Pour into the prepared pan and level the top.Bake in the preheated oven for one hour, until well risen and golden brown.  A tooth pick inserted in the center should come out clean. Cool in the pan on a wire rack for 5 minutes, then carefully un-mold onto a plate.  Allow to cool completely before proceeding.To make the glaze, whisk the icing sugar together with enough lemon juice to make a smooth drizzle icing.   Drizzle this over the cake allowing some to drip down the sides.Cut into wedges to serve.  Store in an airtight container.  

You know what??  I've never yet had anyone ask me why there is always a slice missing from every dessert or cake that I serve.  They must know me.  

Many thanks to Degustabox for sending me this box. It was truly lovely, with lots to enjoy!

Do check out the Degustabox web page for more information and details.

Follow them on Facebook
Follow them on Twitter