Lindon, an Australian project manager with a failed marriage behind him, is lured to China with the promise of a lucrative salary. His task: to solve the problem of a 'Nail House', the home of a stubborn old man who refuses to relocate, even as the bulldozers move in and the skyscrapers grow around him.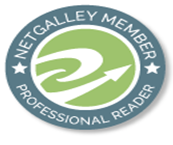 But as Lindon negotiates with the old man's family, he finds sense where there is none. And love where there is war.
***
[Even from here, three blocks away, I can feel the small shockwaves from the school as the walls crash down]
***
(Fairlight Books, 26 September 2019, 160 pages, ebook, ARC from the publisher via # NetGalley and voluntarily reviewed)
***
***
I found this novella a delight to read. I don't own a house, I rent a flat but my parents own a house, the one where I was born and grew up in. If a developer wanted to pull the house down my parents would be devastated. I completely understand why the patriarch of the Yi family does not what to give up his home. I loved the title of the book and how it refers to the Yi house like it's a rotting tooth that needs to be ripped out because it's spoiling everything around it. I was disappointed when this engrossing book ended and wanted at least another couple of hundred pages.